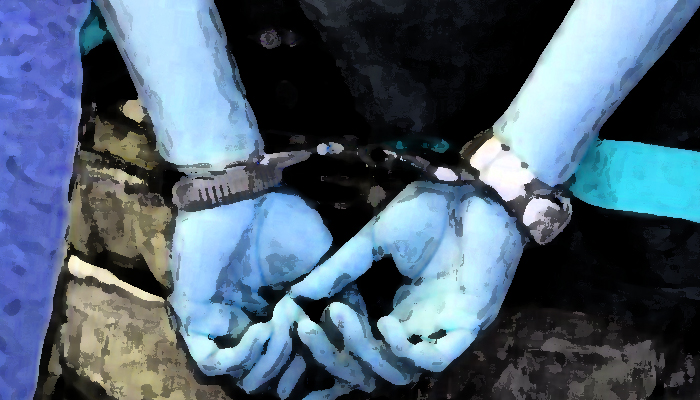 KURRAM: Another five suspects were arrested on Friday in a minor girl's rape-and-murder case, according to a spokesperson for the local administration, bringing the total number of men detained to 13.

The spokesperson, Tehsildar Saaz Muhammad, told media personnel that investigation in the case of a five-year-old — whose body was recovered from a pond after she was raped and murdered from Pewar Ghundi Khel — was progressing speedily.
The police have arrested five more suspected men, the spokesperson added, therefore, the total number of those detained had risen to 13.

Police officials have noted that their investigation was continuing rapidly and that they hope for success in catching the real culprit soon. DNA samples of the arrestees have been sent to the Punjab Forensic Science Agency (PFSA) in Lahore for forensic testing, they added.
A day earlier, six suspects had been arrested, according to the district police officer (DPO) of the Kurram tribal district, Rahim Shah. Separately, the commander of the Pakistan Army's 73rd Brigade, Brigadier Najaf Abbas, and its commanding officer, Colonel Muhammad Javed Ilyas Awan, had also visited Pewar Ghundi Khel, a tribal area in Kurram Agency near the border, to meet with and collect important information from the deceased girl's family members, relatives, and school staff.
A few days ago, police had confirmed that the five-year-old's body was recovered from a pond in Pewar Ghundi Khel and that it had been shifted to the district headquarters (DHQ) hospital of Parachinar for medical testing. A subsequent report had confirmed on Wednesday that she was raped before being murdered.
Kurram police had further noted that the medical report stated the child had been sexually assaulted but doctors had said her body did not bear any wounds or marks of torture.
According to the girl's grandfather, Gul Ali, 60, she was a first-grader at the local government school and her father, Waris Ali, is employed in the Frontier Corps as a Lance Naik. She was being raised by her grandmother as her mother had died four years ago, he added.

Her grandmother went into coma following the news.