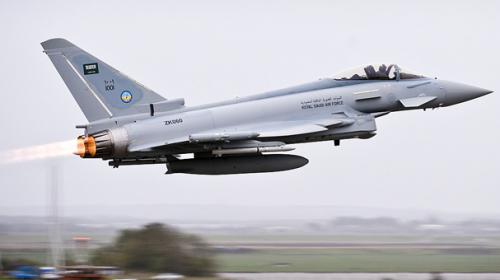 RIYADH: Two Saudi Air Force pilots were killed on Sunday when their training aircraft crashed, the defence ministry announced.
"A training aircraft from the King Faisal Air Academy has had an accident. The aircraft crashed, killing an instructor and a student pilot," the official SPA news agency quoted a ministry spokesman as saying.
No details were given on the type of aircraft involved or the site of the accident. The air academy is in Riyadh.