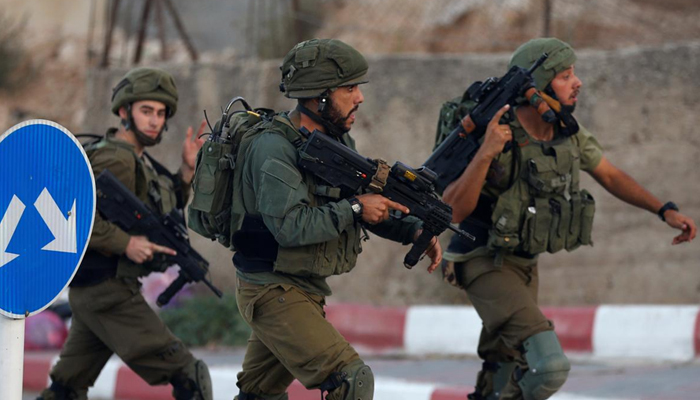 JERUSALEM: Israeli troops on Tuesday shot dead three teenage Palestinian boys who had crossed over from Gaza, claiming they were attackers — an accusation their families denied.

According to Middle East Eye, the deceased boys' families — in disbelief — said their plan "was to light a bonfire and relax" at a family farmland in the northern besieged Gaza Strip ahead of their exams.
Rejecting the Israeli army's allegations that the teenagers "hurled an explosive device at soldiers", the bereaved families said Israel was also withholding their bodies, the publication reported.
The boys' friend said they had gathered in the al-Zawayda village, the MEE added, and that "they just wanted a break from hard studying".
One of the boys' fathers said "he never held a gun" and "didn't know how to make a grenade".
"The Israelis are lying," he said.
Earlier, the Israeli Army had reported that shots had been fired but without detailing Palestinian casualties. Later, a spokesperson said: "I can confirm that all three were killed."
"We just identified 3 terrorists who crossed the security fence from #Gaza into #Israel," the Israeli Army alleged on Twitter. The country's public radio claimed that the young boys had penetrated 400 metres (yards) "under cover of stormy weather".
The nighttime incident came as world leaders were gathering in the Jewish state for a major international Holocaust commemoration.
—Additional reporting from AFP