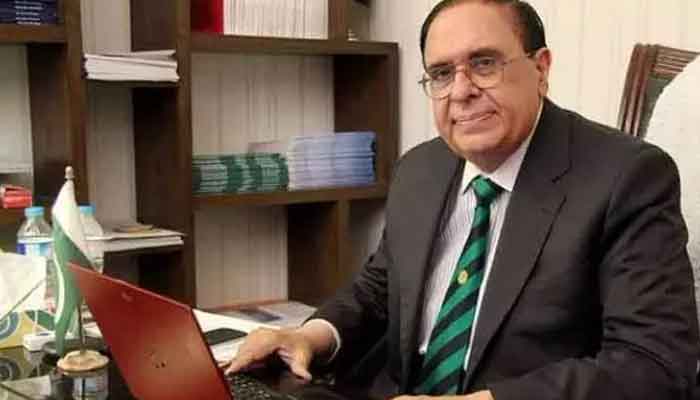 The Pakistan Tehreek-e-Insaf (PTI) government has planned to spend around Rs50 billion in areas such as artificial intelligence, IT, big data, cybersecurity and related technologies to transform the national economic model, Dr Atta-ur-Rehman said on Saturday.
He expressed these views at the opening session of the two-day second International Conference on Information Science and Communication Technology.
Read more: China's highest scientific award for Pakistan's Dr Atta-ur-Rahman

The conference has been organised by the Department of Computer Science, University of Karachi, at the Professor Salimuzzaman Auditorium, Hussain Ebrahim Jamal Research Institute of Chemistry, KU.
"Pakistan currently has a natural resource-based economy and to emerge as a strong nation we need to make education, science, technology, innovation and entrepreneurship the key drivers of socio-economic development," said Professor Rehman, who is also the chairman of the Prime Minister's National Task Force on Science and Technology.
He stressed that knowledge is now the main driving force of world economics.
Singapore, he said, which is only 865 square kilometers in size with a five million population, has exports of around $330 billion and it focuses on human resources and high-tech exports.
He said that by 2025, 12 disruptive technologies would make an impact around the world and it is suggested that they would generate revenue of around $100 trillion.
"The local experts should focus on advanced robotics, autonomous and near-autonomous vehicles, next-generation genomics, energy storage, mobile internet, automation of knowledge work, internet of things, cloud, 3D printing, advanced materials, advanced oil and gas exploration and recovery and renewable energy to become a part of that gigantic global economic output."
He shared that all government software contracts would only go to local companies to boost local business and special technology zones would be established.