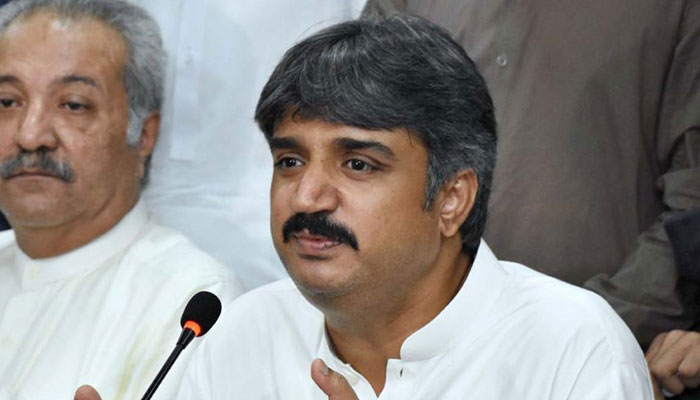 KARACHI: Sindh Transport Minister Awais Qadir Shah has said the provincial government will not allow the resumption of train operations in Karachi, citing fears of an increase in coronavirus cases, reported The News.
Responding to Federal Minister for Railways Sheikh Rashid Ahmed's announcement of a final decision to resume train operations on Wednesday, Shah said that "as for now, there won't be any train operation in the city."
Shah said the provincial government was worried about its public, however, all Rashid cared about was the railways. "If train operation kicks off, it will be very difficult to control the coronavirus," he said. "Karachi is a very big city, where people of all the provinces reside."
He added if train operations resume, there will be a rush at railway platforms. "Sheikh Rashid is more interested in train operations than public health. Sheikh sahib if you are not dependent on provinces, the provinces are also not dependent on you," Shah added.
The provincial minister further said that Eid was just around the corner and if train operations were resumed, coronavirus cases in the country would increase to 0.1 million.
On Sunday, Rashid had said a final decision regarding resumption of train operations in the country would be announced by Wednesday after a meeting with Prime Minister Imran Khan.
"If we resume train operations after 15 days, people will climb aboard roofs of trains (for travel) and then the public will taunt me that Rashid is responsible for spreading the virus," the minister told the media on Sunday.
The minister added that if permission to resume operations by Wednesday was not given, he would have to tell the railway authorities to refund Rs24 million to the people within 15 days.
He added that train operations will resume only if Karachi's tracks are opened.
"Railways does not only belong to Punjab, but to the entire country. I appeal to the prime minister to resume train operations. We are going into a deficit because this is a means of transportation for the poor," he said.
Rashid added he was waiting for a decision by the prime minister. "I can decide to resume train operations myself; however, the prime minister has not given me permission to do this," he said.
The minister added if train operations do not resume in the next two days, railways authorities will have to apologise to the people. "We have to give pensions and salaries to people before Eid," he said.