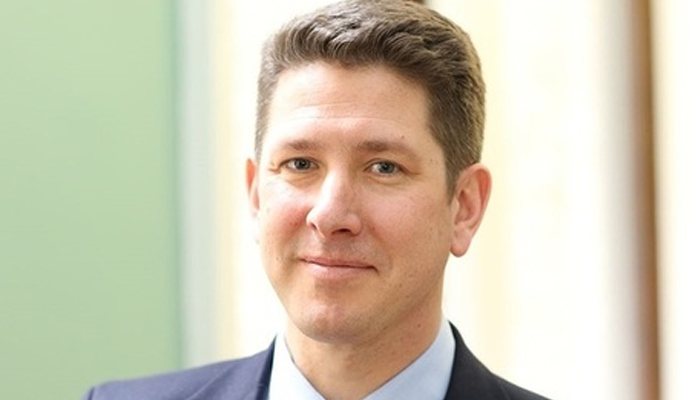 British High Commissioner to Pakistan Christian Turner said Saturday Pakistan played a key role in the Afghan peace process that came after two decades of war.
Turner, in a tweet, said: "Pakistan's leadership has been key in getting to today's historic Intra-Afghan Negotiations."
"Thank you Imran Khan, Shah Mahmood Qureshi, and Ambassador Sadiq — now to work together for peace and against spoilers," he said.
Read more: Afghan peace talks kick start with calls for ceasefire, women's rights
The British envoy was responding to a tweet by foreign minister Shah Mahmood Qureshi who hailed the day as a "historic" one.

"Pakistan has long maintained peace not war is the answer. We are proud to champion a partnership for peace and move forward with faith and resolve that will not be deterred," Qureshi said,

"Pakistan will continue to be a force for a stable and prosperous region," he added.
The Afghan government representatives and the Taliban gathered today for historic peace talks in a bid to end the two decades of war that has led to the death of tens of thousands of combatants and civilians.
Ahead of face-to-face negotiations in coming days, the warring sides were urged by various countries and groups to reach an immediate ceasefire and forge an agreement that upholds women's rights.
The head of Afghanistan's peace council, Abdullah Abdullah, said that even if the two sides could not agree on all points, they should compromise.
Read more: A timeline of the historic Afghanistan peace talks
"My delegation are in Doha representing a political system that is supported by millions of men and women from a diversity of cultural, social and ethnic backgrounds in our homeland," he said.
Taliban leader Mullah Baradar Akhund said that Afghanistan should "have an Islamic system in which all tribes and ethnicities of the country find themselves without any discrimination and live their lives in love and brotherhood."