Digital 'sells': How PTI wages the war of narrative on social media
PTI's digital media team lead speaks to Geo.tv on whether the party encourages abusive behaviour towards journalists, political opponents and how much value PM Imran Khan places on social media
Updated Wednesday Sep 08 2021
Prime Minister Imran Khan is credited with being the first politician in Pakistan who has invested a lot of time and given a lot of importance to social media. His political party, the PTI, amassed a massive number of followers across its social media platforms when other political parties weren't concerned with digital media as such.
Read more: Imran Khan hits 14-million follower mark on Twitter
I spoke to Muhammad Kamran, the head of the PTI's official social media team, to know more about the PTI's social media operations. An ardent fan in 2007 of Prime Minister Imran Khan (who was then only an Opposition leader), Kamran caught the PTI leadership's eye after he defended the party on various forums and frequently commented on its official website at the time, insaf.pk.
"At that time, I remember, current affairs shows were all the rage in Pakistan," he recalls. "In 2007, they [PTI] contacted me and at their invitation, I joined their website management team. It then became the social media team and after working at several positions in that team I eventually went on to head it," he adds.
Heading the PTI's social media team is not an easy job and comes with its own set of challenges, Kamran points out, adding that he never gets a day off. However, his volunteers are always up to the task.
"The PTI has a huge network of volunteers," he says. "From Australia to America, we have volunteers in every part of the world. When our volunteers in Australia are dozing off, those in the US are actively working," he chuckles. "Our global cycle remains active."
As team lead, he always has work on his hands, managing numerous PTI platforms and a large number of volunteers around the world.
The PTI social media team lead also says he has a zero-tolerance policy for those who violate discipline. "Whenever someone violates the discipline of our party, it is part of my job to take action against them."
So where does the PTI digital media team operate from? "You'd be surprised to know we have no office and no budget," he says. "No work stations. We do our jobs from our homes. Sometimes we go to someone's house to hold a meeting but that's about it. We never needed an office."
How involved is the prime minister himself in PTI's digital media day-to-day affairs?
According to Kamran, Prime Minister Imran Khan regularly stays in touch with him regarding the PTI's social media operations. However, he admits that since becoming prime minister, he hasn't had frequent meetings with the premier.
"Now that he is the prime minister, I don't meet him as such. I deal with his focalperson, Dr Arslan Khalid, while the prime minister follows up with us on a monthly basis," says Kamran.
However, this was not the case when the party initially started getting traction on social media, says Kamran. Imran Khan, he says, used to instruct the PTI's digital media volunteers on what to highlight on social media.
"In the beginning when his speeches used to be blacked out, he guided us regarding the main points on social media and what he wanted the PTI's social media team to highlight," he adds.
When asked what sort of a boss the prime minister is, Kamran responded by saying he is always "inspiring". "As far as I can remember, he was never strict with us," Kamran recalls. "He was always happy with us. We had our own ideas, we were team leaders in our own right. He only gave us the main points and instructions and we did the rest. So he was always happy with our performance," he said.
How does the prime minister respond to social media controversy?
According to Kamran, the prime minister does not pay much heed to social media controversies involving him. "He is a man of steel nerves and we all have learned a lot from him," he says. "The more you involve him in a controversy, he will steer his way out of it. Imran Khan is a formidable racehorse."
As per Kamran, the prime minister has frequently told his digital media team not to worry about what others think. "He told us once, 'I have learnt from my personal experience that one should not worry about what other people think. It is important to live life as per your own mission,'" says Kamran.
According to Kamran, the prime minister is most active on WhatsApp in the morning and in the evening. He receives daily updates from his social media teams on articles from English news websites around the world.
Does the PTI's social media team encourage abusive behaviour online?
Kamran thinks the perception that the PTI perpetuates a culture of online abuse and bad language is promoted by people who are not familiar with the party's working. "Ours is the only political party that has its own code of conduct and every team member's profile is shared on our official PTI website."
What happens if someone does not follow the PTI's code of conduct? "We take immediate action," says Kamran. "If any of our members are found violating our discipline and engages in abusive behaviour, let me know. I will take strict action against that person," he says.
To lend credence to his point, Kamran cited the example of a PTI Punjab digital team lead. "He hurled personal attacks against a journalist. We ended up terminating him. Give me the name of an official social media team member who abuses journalists or anyone else, and I will deal with him/her," he adds.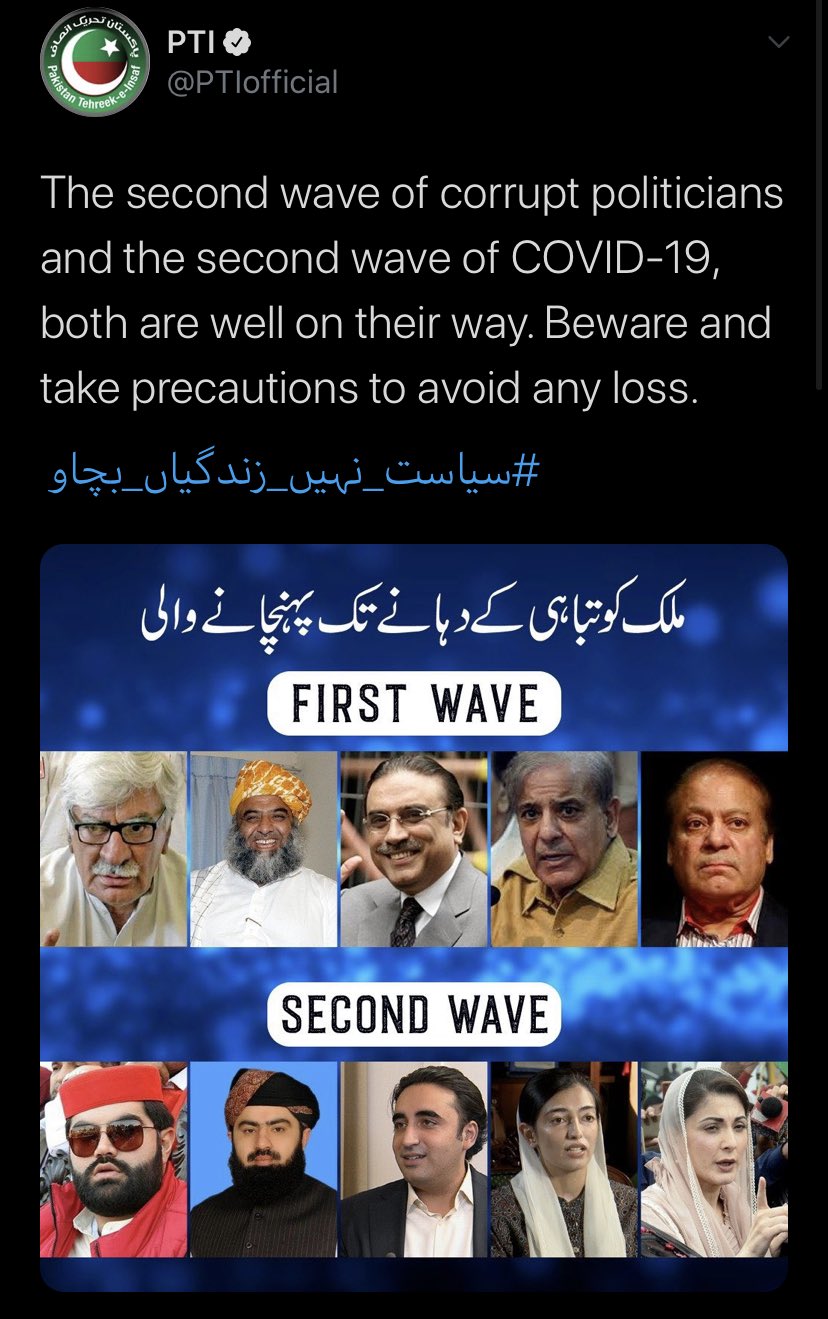 However, he admits that there are some PTI supporters who did abuse others but they did not enjoy the party's patronage. "These people use abusive language and make memes on Twitter. However, they are in no way connected to us," he says. "I have disowned these people several times through my Twitter handle. Even Imran Khan, before he was prime minister, condemned this abusive behaviour."
On PTI and its seemingly harsh attitude towards journalists
Kamran vehemently denies allegations that the PTI's digital media team treats journalists harshly.
"People don't like it when they report something that is not factual and we correct it," he says. "When we correct them, they claim we abuse them. That doesn't happen.
"I can show you some of the vile, abusive things 'senior journalists' have said in the past on social media. How can they, of all people, claim they are being abused?" he wonders.
When asked about a group of women journalists who accused the PTI, and digital media cells belonging to other parties, of abusing female journalists in an attempt to silence them, Kamran rubbishes the allegations.
Read more: Women journalists' group meets Mazari to discuss 'action against online trolls'
"These women journalists form a nexus and then become a mafia," he says. "Prove that you are being abused on social media [in a campaign orchestrated by the party]. If you can't provide evidence, then apologise and accept that you lie."
Without naming any journalist, Kamran says there are many that offer constructive criticism of the PTI-led government, adding that the party is open to it.
On liberals and their 'agenda'
Kamran makes it clear he isn't fond of people on social media who "act like liberals". "They gang up on people [opposite to their views and beliefs] and when you gang up on people, that's when you are operating on an agenda," he says.
He cites the example of a recent assault on popular YouTuber Siddiquie Jan, pointing out that no one condemned the attack on him. "Did anyone speak out against the assault on him? If any of these people were genuine journalists, they would raise their voices for him, but they didn't," he says.
However, Kamran says the PTI believes every person has the right to freedom of expression. 
Graphics by Ayesha Nabi

---
This is part 1 of a series focusing on digital media cells of political parties. The next part will feature the PML-N digital media team lead's interview.