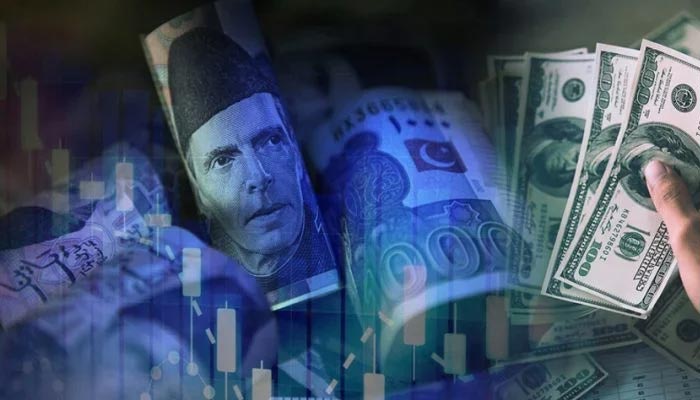 Pakistani currency closes at Rs178.12 on hopes that inflows from ADB will balance the demand from importers.
Rupee has depreciated by 13.06% since July 1, 2021.
A currency dealer says they expect the rupee to continue to follow a range-bound trading pattern.
---
KARACHI: Pakistani currency recovered slightly against the US dollar on Thursday after the news that the Asian Development Bank (ADB) signed six loans and grant agreements totalling $1.54 billion with Pakistan.
According to the State Bank of Pakistan (SBP), the local currency closed at Rs178.12 compared to its last close of Rs178.15 against the US currency a day earlier.
The local currency reversed its downward trend in hopes that inflows from ADB will somewhat improve the demand from importers for payments.
The rupee has maintained the downtrend for the past seven months. It has lost 16.97% (or Rs25.85) to date, compared to the 22-month high of Rs152.27 recorded on May 14.
With a fresh increase of 0.02%, the rupee has depreciated by 13.06% (or Rs20.58) since the start of the current fiscal year on July 1, 2021, data released by the central bank revealed.

A currency dealer said: "We expect the rupee to continue to follow a range-bound trading pattern with a slight depreciation next week."
The rupee had been under pressure on the back of the rising trade deficit amid higher imports. However, the central bank's recent measures such as its forward guidance to signal to the markets that it would hold the interest rates in the near-term, a big liquidity injection into the money market and tightening of the rules related to buying of the foreign currency from exchange companies kept the rupee stable.
However, sentiment on the rupee remains bearish as the traders are still worried about persistent fall in the country's foreign exchange reserves caused by increasing imports and foreign debt servicing.