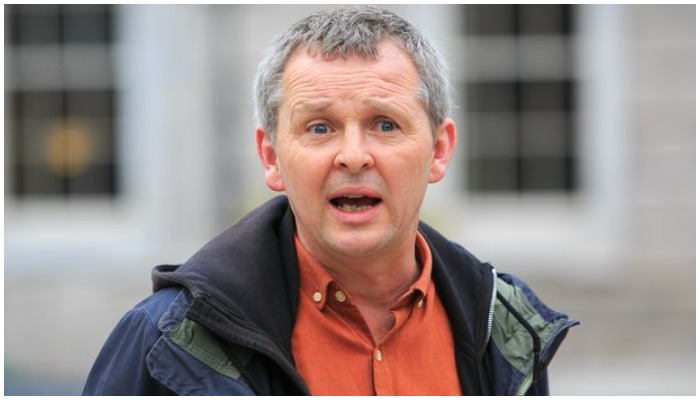 Irish MP says Russia met with sanctions while Israel's crimes against Palestinians have been ignored for 70 years.
Says Palestinians are treated as an inferiour race, denied access to food and water.
Says no sanctions on Israel for its apartheid regime, calls it "utter hypocrisy."
---
DUBLIN: Irish politician Richard Boyd Barrett has called out Ireland's "utter hypocrisy" in terms of response to global conflicts, saying that when Russia invaded Ukraine, sanctions were imposed within five days, while "70 years of oppression" in Palestine brought about no such repercussions for Israel.
"You're happy to correctly use the most strong and robust language to describe the crimes of [Russia's] Vladimir Putin against humanity," he said, "but you will not use the same strength of language when it comes to describing Israel's treatment of Palestinians."

We continue to think sanctions against Israel will not help, even though Palestine's case is being documented by the most respected human rights organisation in the world, he said.
Barrett continued to point out the irony of not calling Israel's actions an "apartheid."
"You do not even want to use the word apartheid, never mind [imposing] sanctions," he said.
Russian forces invaded Ukraine by land, air, and sea on February 24 in the biggest attack by one state against another in Europe since World War Two.

Russian missiles rained down on Ukrainian cities and Ukraine reported columns of troops pouring across its borders into the eastern Chernihiv, Kharkiv and Luhansk regions.
Russian troops also landed by sea at the port cities of Odessa and Mariupol in the south.