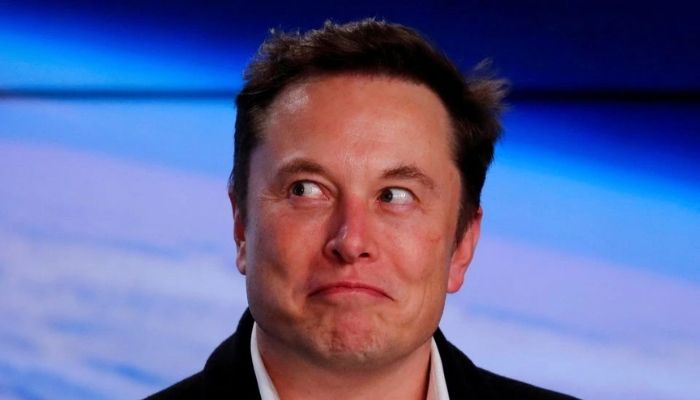 Twitter appoints Elon Musk to its board of directors.
Musk is eighth most popular Twitter user.
As chief executive of Tesla, he brings experience in disrupting massive industry.
---
After Tesla Chief Executive Elon Musk disclosed a 9% stake in the roughly $41 billion social media company Twitter on Monday after it appointed him to its board of directors.
That's defensible, as Musk has a solid record in running technology companies, and with over 80 million followers, it's an insurance policy he won't start his own platform. But Twitter's value is up $10 billion since his stake was disclosed. His presence doesn't validate such a big jump.
Musk and Twitter already have a longstanding relationship: He's the eighth-most popular user on the service, as measured by followers, according to Socialtracker, and he hasn't been shy about how he uses the pulpit.
He has fired off tweets about taking his company private and even questioned Twitter's adherence to free speech principles. Users like him keep the viral nature of Twitter pumping.
In that sense, putting him on the board ensures he won't follow former US president Donald Trump by starting his own social media firm, as Musk has threatened to do. As chief executive of Tesla, he also brings experience in disrupting a massive industry.
Against many detractors, Musk has turned Tesla into the leading electric vehicle company. Shares of the $1.2 trillion Tesla have returned nearly 1,800%, including dividends, in the past five years, versus about 40% at General Motors and 75% at Ford Motor.

How Musk's experience translates into value for Twitter shareholders is another question. He has suggestions: Chief Executive Parag Agrawal retweeted Musk's poll on Monday about Twitter adding editing capabilities. But Musk has plenty on his plate as Tesla's CEO.
Though Tesla was one of the first companies to popularize Twitter for disseminating corporate information, it's hard to find large firms that aren't aware of, and officially have been on, Twitter for years. Musk doesn't have a history in Twitter's other business, advertising.
Plus, to justify the roughly 30% jump in valuation, Musk would have to bring some 65 million new followers onto the platform. That's more than Twitter has following its own official account. Already at 6 times, Twitter's enterprise value-to-estimated sales is nearly 40% more than Facebook parent Meta Platforms according to Refinitiv.
Musk has brought Twitter hype. But in less than 48 hours, he's fully cashed in on it.