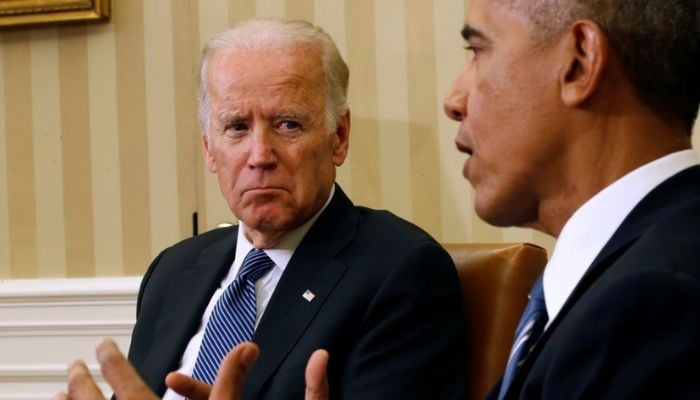 Joe Biden was recently recorded being brutally ignored by a crowd, with people swarming around former US President Barack Obama.
Obama recently visited the White House after a long time, where he was warmly welcomed with cheers. Biden even hosted a lunch for the former president.
Upon his arrival, he jokingly referred to Biden as "vice president", Reuters reported.
A video clip from the event was circulated on social media where Joe Biden can be seen being ignored while the crowd surrounds the beloved former president.
Republicans were quick to post the clip. The Republican National Committee (RNC) published the video on Twitter saying " Literally no one wants to talk to Joe Biden."
They posted another video of the President being neglected and sarcastically captioned it, "This is so sad."
Netizens reacted to the video, some joking about it and others bashing RNC for being biased.
Obama seemed to be backing the President in his tweet, saying: "Thanks for all you're doing to help even more Americans get access to quality, affordable health care."
The video already has 39,000 likes and is spreading like wildfire on the internet.