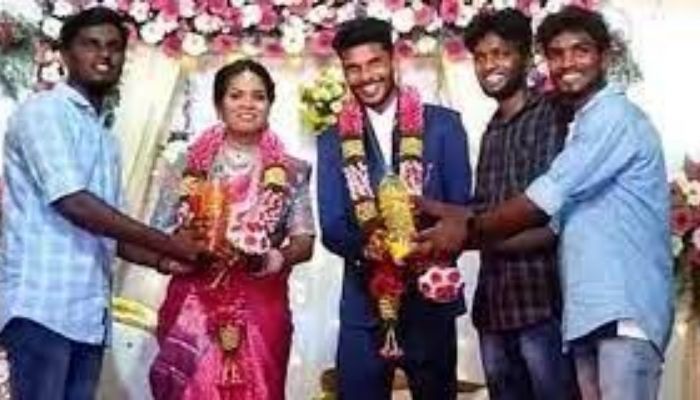 A couple in Tamil Nadu was seen receiving bottles of fuel as a present on their wedding ceremony, News18 reported.
With fuel prices hiking all over the globe, what could be a better gift to a newly wed couple embarking a fresh journey than a bottle of petrol?
It looks like a joyful ceremony where friends are doing so a joke.

While this might be funny on the outside, with holes in people's pockets these days, the gift could actually help the new couple.
The video went viral and netizens had a lot of comments to make.
One user, highlighting inflation in general, wrote: "If they were real friends then they would have given a better gift. Only Rs200 gift; that is cheap...2kg Lemon would have been better."