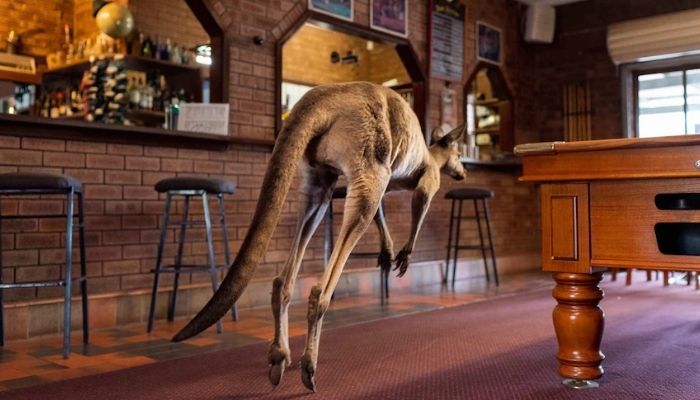 A bar in Australia was delighted by the entrance of its national animal, a kangaroo, casually walking inside.
A video of the kangaroo entering the bar and its unbothered hosts went viral on social media. 
Since kangaroos are native to Australia, people are used to them. In the video, the animal can be seen casually walking in and out of the room.
An Instagram account, @australian.animals published the video. It has now garnered more than 85,000 likes and millions of views.
Netizens were amused by people's behaviour. A user said, "We love that everyone there just looked at him and was like 'hm nice' and then kept waiting in line." 
"Doesn't look 'unexpected.' Everyone just moved and went about their business. It didn't cause a fuss either. Looks like a frequent customer," said another.