Korean YouTuber Daud Kim, who converted to Islam three years ago, announced on Instagram his visit to Pakistan after completing Umrah, Images reported.
The vlogger posted a picture of a ticket to Lahore on his Instagram story from the airport in Jeddah. "2 hours to get the ticket but Alhamdullilah I'm going," he captioned the story with flags of Pakistan and hearts.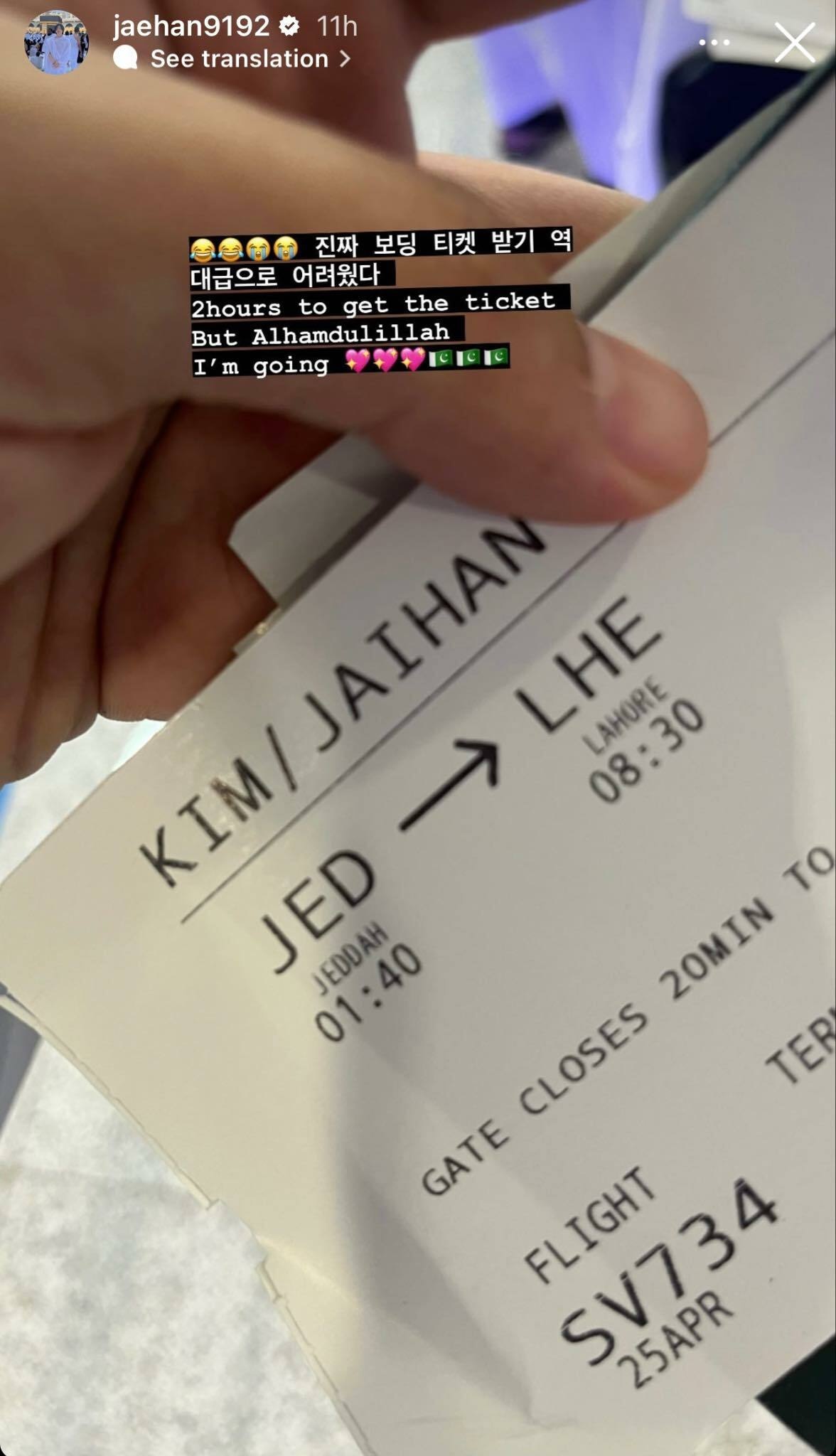 In another story, the YouTuber posted his own picture and wrote, "Mera intezar karo. Mujhe tumse pyar hai Pakistan. [Wait for me, I love you Pakistan]".
He was pictured on the plane wearing a grey coloured thobe.
He posted another picture from the plane where he wrote "chalo Pakistan chaltay hain[Let's go to Pakistan]." The story showed his peach AirPod case and white slippers.
In the end, he expressed his love for Pakistan saying that he has always loved the country and was looking for food recommendations.
Once he landed, he informed his followers, captioning the story, "finally".
In the next story he said, "I just came to my friend home, sleep first and then I'll make the plan."

Embracing Islam in 2019, Kim changed his name to Daud. He lives in South Korea and has more than 3 million followers.