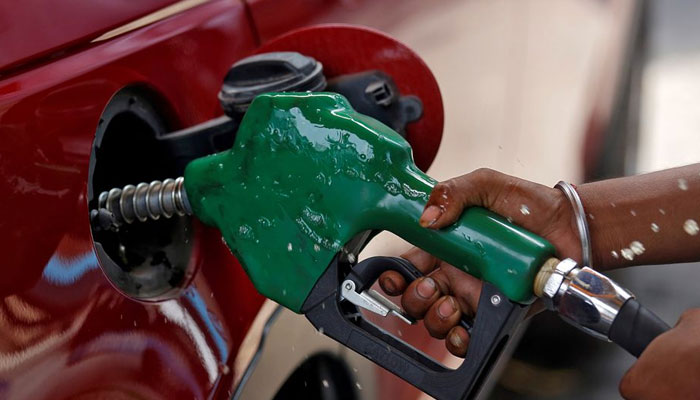 Govt decreases Light Speed Diesel price by Rs4.26 per litre.
Price of High-Speed Diesel (HSD) remains unchanged.
 Kerosene oil price slashed by Rs8.30 per litre.
---
ISLAMABAD: The federal government once again announced increasing the petrol price by Rs1.45 per litre, a notification from the Finance Division released early Wednesday said. 
After the changes in the price, according to the notification, petrol will now be available for Rs237.43 per litre.

Initially, it was reported that the price of petroleum products will drop from Rs235.98 per litre to Rs226.36 after a cut of Rs9,62 per litre on September 16 (Friday) for the next fortnight.

The revised petroleum prices were to be announced on September 16, however, the government delayed announcing the updated petroleum prices.
As per sources, Oil and Gas Regulatory Authority (OGRA) had not proposed reducing the prices of petrol and diesel in its summary sent to the finance division.
According to the revised petroleum prices for the remaining month of September, there is a decrease of Rs4.26 per litre in the price of Light Speed Diesel (LSD), after which the LSD will now be available for Rs197.28 per litre.
However, the price of High-Speed Diesel (HSD) will remain the same at Rs247.43 per litre.
The Finance division in its notification further said that the price of Kerosene oil has been slashed to Rs8.30 per litre, after which, it will be sold for Rs202.02 per litre.
The new prices will be effective from September 21, the notification added.
Miftah Ismail's predicted reduction
Contrary to the development, Federal Minister for Finance and Revenue Miftah Ismail had said in Geo News' programme "Naya Pakistan" that the price of petroleum products will either be reduced or increased by Rs0.80.
The finance minister also assured the inflation-weary people that the price of electricity will decline by October. 
"The government exempted consumers who use up to 300 units from fuel charges adjustment (FCA) in August and September bills, however, a decision regarding FCA being charged after that will be taken later," he added.