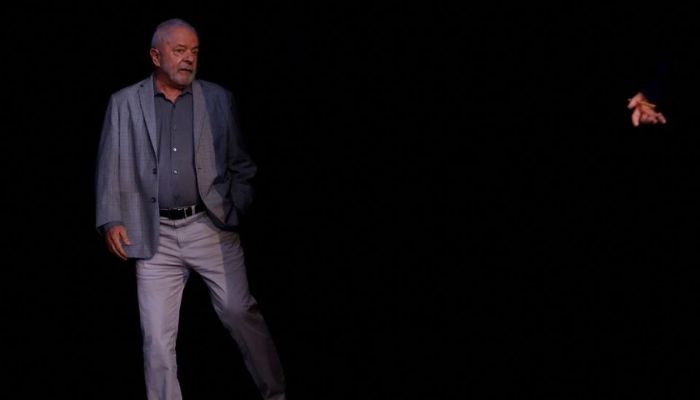 BRASILIA: Leftist leader Luiz Inacio Lula da Silva will be sworn in as president of Brazil on Sunday under tightened security in the Brazilian capital following threats of violence by supporters of his far-right predecessor Jair Bolsonaro.
The ceremony in Congress begins at 3 pm (1800GMT), after which Lula will go the Planalto palace to don the presidential sash before a crowd of 30,000 supporters, while some 300,000 are expected to gather to celebrate on Brasilia's esplanade.
Lula, 77, narrowly defeated Bolsonaro in October to win an unprecedented third presidential term after a hiatus that saw him spend a year and a half behind bars on corruption convictions that were later overturned.

In his previous years as Workers Party (PT) president from 2003-2010, the former union leader lifted millions of Brazilians from poverty during a commodity boom that buoyed the economy.
Now, he faces the daunting challenge of improving Brazil's stagnant economy while also uniting a country that has become painfully polarized under Bolsonaro.
"A lot is expected of Lula. He'll have the difficult mission to restore normality and predictability in Brazil, and above all to rapidly deliver results that improve the quality of life for its inhabitants," said Creomar de Souza, director of Dharma Political Risk consultancy in Brasilia.
Bolsonaro left Brazil for Florida on Friday, avoiding having to hand over the sash to his rival, whose victory he has yet to recognize, while also removing himself from any immediate legal risks related to his time in office.
His supporters have protested for two months that the election was stolen and called for a military coup to stop Lula returning to office in a climate of vandalism and violence.

One supporter was arrested for making a bomb that was discovered on a truck laden with aviation fuel at the entrance to Brasilia airport, and confessed he was seeking to sow chaos to provoke a military intervention.
Authorities have deployed 10,000 police and troops to reinforce security at Sunday's celebrations and search participants, who cannot bring bottles, cans, flag masts or toy guns. Carrying firearms by civilians has also been temporarily banned.
Organizers said delegations from 50 nations and 19 heads of state and governments, including the king of Spain, have confirmed their attendance.
On Friday, before flying to Florida, Bolsonaro delivered a teary address to the nation in which he condemned the bomb plot as a "terrorist act" but praised protesters camped outside army barracks across the country.