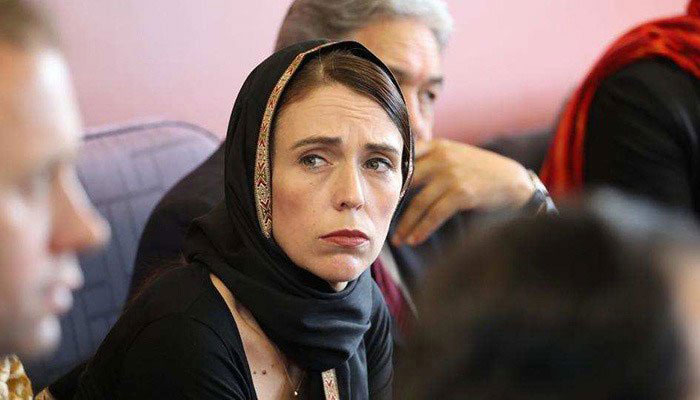 An emotional and teary-eyed Jacinda Ardern, the prime minister of New Zealand, caught the world by surprise when she announced her resignation, after leading her nation for nearly six years.

She shared her decision in the following words: "I know what this job takes. And I no longer have enough in the tank to do it justice." With that, she added that she would not be running for the parliamentary elections due later this year in October. As soon as her statement made it to the news, it started trending globally across all media platforms and instantly became a subject of discussion.
Jacinda has led New Zealand during one of the most turbulent and chaotic times in history – at a time when the world grappled with the COVID-19 pandemic – and then steered the country through the ongoing post-pandemic recovery, climate change and global recession. These crises are taking a heavy toll on world economies and reshaping the political and social landscapes in unique ways.
Jacinda became the youngest prime minister at the age of 37 when her centre-left Labour Party formed a coalition government in 2017. Her first leadership test came when an Australian national attacked two mosques in Christchurch in March 2019, killing 51 Muslim worshippers and thus leaving not only New Zealand but also the world deeply grieved and shocked.
Facing a monumental challenge head-on, the New Zealand prime minister reached out to the Muslim community in a show of empathy and compassion. Demonstrating statesmanship, she comforted the grieving parents and families and created exemplary unity among New Zealanders against the forces of hatred, violence and divisiveness.

Jacinda also refused to mention the name of the terrorist in her speeches and public statements. Without mincing any words, she stated unequivocally: "speak the names of those who were lost rather than the man who took them. He may seek notoriety but we will give him nothing, not even his name."
The second test of her leadership was to keep New Zealand safe from COVID-19 as the pandemic wreaked havoc across the world and left behind agonizing tales of massive human and material losses. Beneath her government's strict policy of border closures and lockdowns lay the consensus-building achieved through proactive public messaging.
Jacinda established direct outreach with the people of New Zealand through her Facebook Live chats. In her candid broadcasts, she made them aware of the benefits of keeping the borders closed, the evidence-based risks of the pandemic and the need for adopting precautionary measures to minimize coronavirus infections.
Leading the effort herself from the front, she created a national resolve to fight the pandemic. As Helen Clark, a former New Zealand prime minister, put it, the people felt that she was not talking at them but talking to them. The community ownership of the anti-coronavirus initiative went a long way in keeping the virus in check in New Zealand at a time of its massive surge elsewhere.
Jacinda's approval ratings soared as high as 88%. A majority of New Zealanders approved her decisive approach and clear-headed policy to prevent COVID-19 through early lockdowns and border closures.
The people reposed their trust in her leadership to see them through the pandemic when her government was returned to power with a clear majority in the 2020 elections. This was for the first time since 1993 that any single political party was able to form the government without the support of any coalition partner.
At a time when divisiveness and polarisation are the order of the day, she emerged as a leader who unites and heals. She personifies the very ethos of empathy and compassion that cuts across all barriers of caste, creed and colour.
Through her compassionate way of handling a tragedy of epic proportions, the New Zealand prime minister showed how humanity trumps all other considerations. As the highest public office holder in the land, she was there for her people when they needed her the most. Against the crassness that marks the conduct of many world leaders, she has been kind and empathetic. In the face of unilateral decision-making and divisive politics, she has been a builder of consensus.
Public service is the most demanding profession, one which is never without controversies. Jacinda's nearly six years in office have had a mixed track record. A combination of issues such as the housing crisis, fiscal conservatism, rising inflation and a glaring possibility of recession has served to undermine the popularity of the prime minister and Labour Party in the last few months, leading many to conclude that her decision to quit politics emanates from the loss of popularity.
The outgoing prime minister has termed her time in office as the "most fulfilling" but one which was riddled with a 'crisis'. She said: "These events... have been taxing because of the weight, the sheer weight and continual nature of them. There is never really been a moment where it has ever felt like we were just governing."
Jacinda's graceful exit from public life is also a lesson for world leaders and public servants to be always mindful of and concerned about their legacy. Her parting words amply showed her as "someone who always tried to be kind." Only if a handful of global leaders allowed consideration for their political legacy to shape their policy, will our world be a more peaceful place.
Jacinda will no longer be in office after February 7, 2023, but she will continue to inspire millions around the world through her dedicated and empathetic leadership. She was as dignified in office as she was when she announced to voluntarily quit.
In a world where hatred, vitriol, bigotry, and polarization are considered a passport to greater political authority, she is a rare leader equipped with humanistic values, who has shown the world the power of kindness, love and compassion as the building blocks of statecraft.
Her following remarks capture her time in office and governance philosophy: "I hope I leave New Zealanders with a belief that you can be kind, but strong, empathetic but decisive, optimistic but focused. And that you can be your own kind of leader – one who knows when it is time to go."
The writer studied International Journalism at the University of Sussex. He tweets @Amanat222 and can be reached at: [email protected]
Originally published in The News