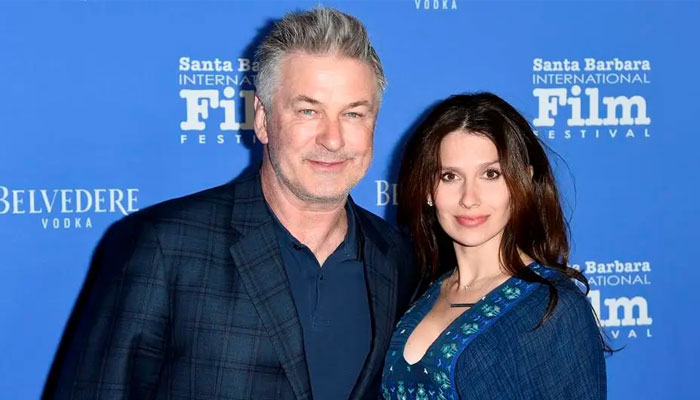 Alec Baldwin and wife Hilaria attended the 2022 Robert F. Kennedy Ripple of Hope Award Gala in December.
Alec, 64, emceed as Meghan Markle and Prince Harry were honored at the event.

Following the award show, Hilaria had showered praises on Meghan Markle in an Instagram post.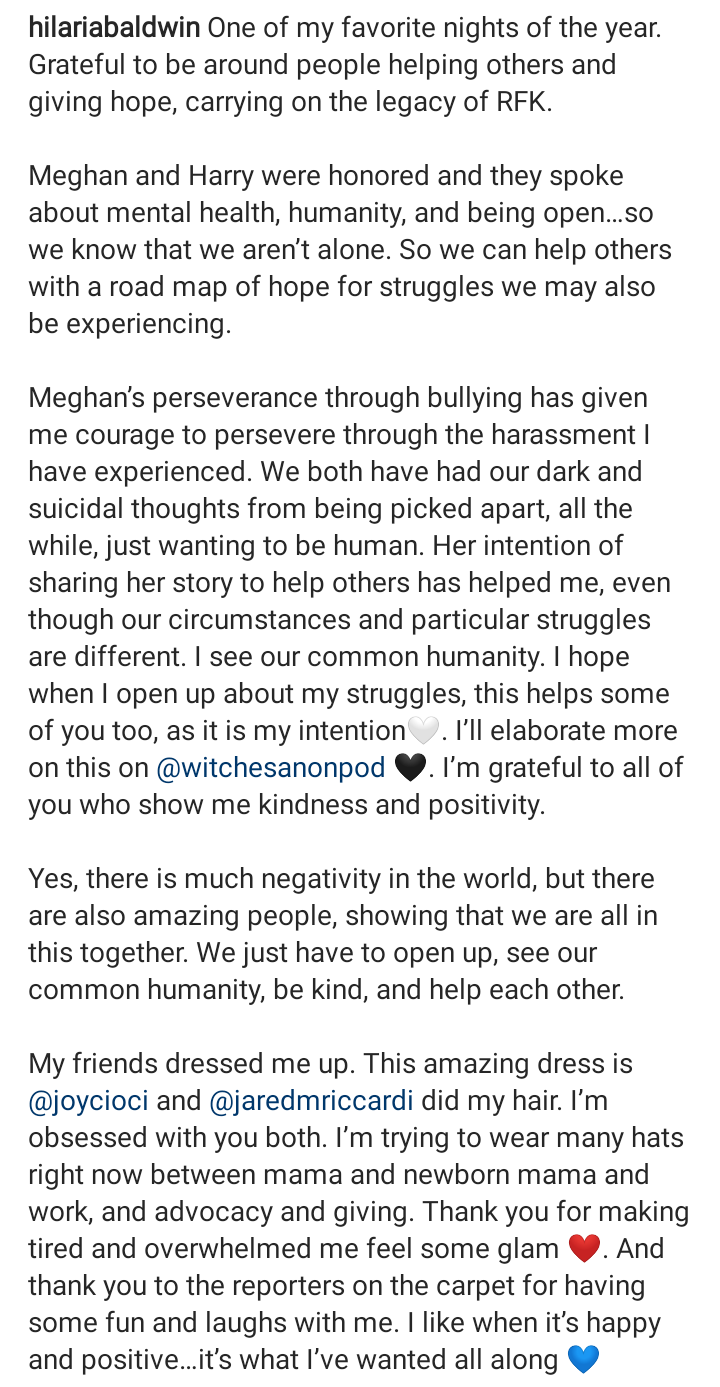 When she recently shared a post thanking people for their support after Alec Baldwin was charged in Rust shooting case, royal fans started wondering whether Meghan Markle was also among the people who consoled her.
The Duke and Duchess of Sussex did not issue any statement on Alec Baldwin case but it was not known whether the couple sent a private message of support.
Actor Alec Baldwin was charged with involuntary manslaughter on Tuesday for showing a "reckless" disregard for safety that led to the fatal shooting of cinematographer Halyna Hutchins on the set of Western movie "Rust" in New Mexico in 2021, according to court documents.
District Attorney Mary Carmack-Altwies filed charges following months of speculation as to whether she had evidence that Baldwin showed criminal negligence when a revolver with which he was rehearsing fired a live round that killed Hutchins.
Baldwin and set armorer Hannah Gutierrez-Reed were each charged with two counts of involuntary manslaughter. The most serious charge - which carries a potential sentence of five years in jail - would require prosecutors to convince a jury Baldwin was not just negligent but reckless in his use of a firearm.