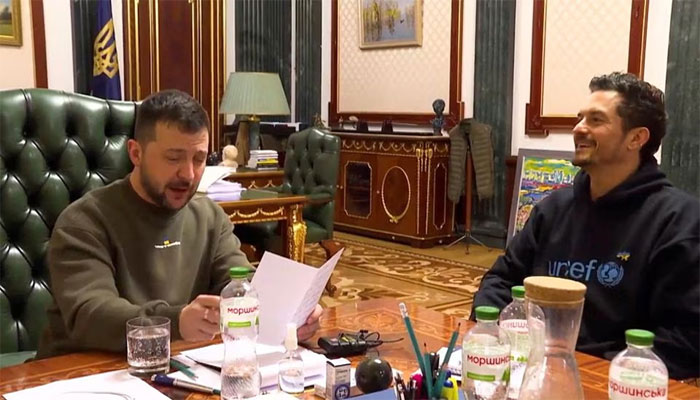 KYIV: Orlando Bloom, a goodwill ambassador for the United Nations children's organization UNICEF and a star of the "Pirates of the Caribbean" and "Lord of the Rings" movies visited a children's centre in Kyiv on Sunday.

It was his first trip to Ukraine since 2016, the British actor said. He also met with Ukraine's President Volodymyr Zelenskiy.
"I would have never expected the war to have escalated throughout the country since I was there," Bloom said on Instagram.
"But today, I was fortunate to hear children's laughter at a UNICEF-supported Spilno centre, a safe, warm, and nurturing space for children to play, learn and receive psychosocial support."
"He knows what this aggression has brought, how full-scale the world's efforts must be to stop it, to restore Ukraine after the war," Zelenskiy said in his nightly video address after meeting Bloom.