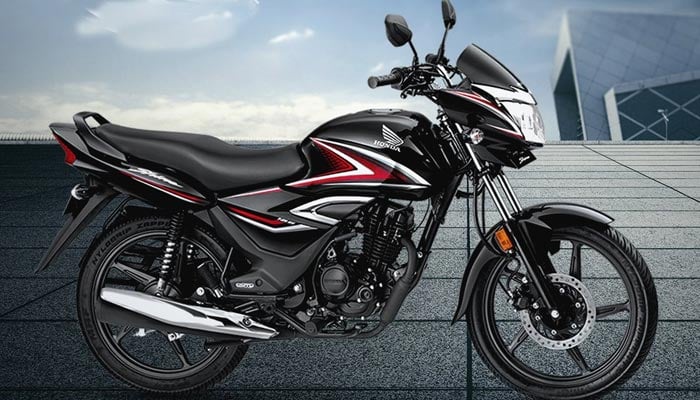 Atlas Honda — the biggest player in the two-wheeler segment in Pakistan — on Friday notified an increase in the rates of its motorcycle prices by Rs5,000-15,000.
The company, earlier in the day, also announced a 15-day extension of its production plant.
Meanwhile, Japanese bike-maker Yamaha Motor Pakistan also decided to pass on the burden of the rising cost of production to its customers as it notified new prices of its five models.
It should be noted that the new prices will come into effect from April 1.
Following are the new retail selling price (ex-factory) of Honda:
Model

Retail price 


(exclusive of sales tax)

Sales tax — 18%

Retail price 


(inclusive of sales tax)

CD70 (Red, Black)
Rs127,033.90
Rs22,866.10
Rs149,900
CD70 DREAM
(Red, Black, Silver)
Rs136,355.93
Rs24,544.07
Rs160,900
PRIDOR (Red, Black, Blue)
Rs167,711.86
Rs30,188.14
Rs197,900
CG125 (Red, Black)
Rs188,898.31
Rs34,001.69
Rs222,900
CG125S (Red, Black)
Rs225,338.98
Rs40,561.02
Rs265,900
CB125F (Red, Black, Blue)
Rs310,084.75
Rs55,815.25
Rs365,900
CB150F (Red, Black)
Rs388,898.31
Rs70,001.69
Rs458,900
CB150F (Silver)
Rs392,288.14
Rs70,611.86
Rs462,900
Yamaha increased the prices of its five models by up to Rs38,500, a notification issued in this regard said.

Meanwhile, Yamaha jacked up the price of YB125Z by Rs34,000 to Rs342,500. The YB125Z DX model will be sold for Rs366,500 after a price hike of Rs36,000.
Following are the new retail selling price (ex-factory) of Yamaha:
Model

Retail price 
(Exclusive of sales tax)
Sales tax
(@ 17%)
New price
(Inclusive of sales tax)
YB125Z
Red and Black
Rs290,254.24
Rs52,245.76
Rs342,500
YB125Z DX
Red, Blue, and Black
Rs310,593.22
Rs55,906.78
Rs366,500
YBR125
Red, Blue, and Black
Rs319,067.80
Rs57,432.20
Rs376,500
YBR125G
Red and Black
Rs331,779.66
Rs59,720.34
Rs391,500
YBR125G
Matt dark grey
Rs334,322.03
Rs60,177.97
Rs394,500