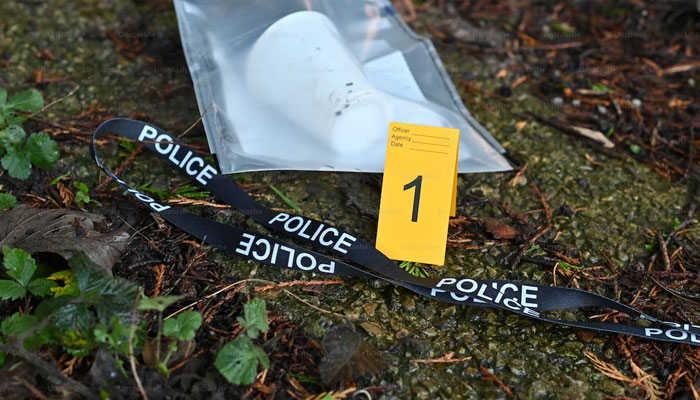 During a search for two missing teens and an adult man, officials found seven bodies from a rural property, east of Henryetta, roughly 50 miles south of Tulsa, in Oklahoma, authorities said.

Okmulgee County Sheriff Eddy Rice told the journalists at the scene that "one of the bodies appeared to be that of Jesse McFadden, 39, [the man the police was searching]."

According to Rice, the medical examiner's office would confirm the identity of McFadden and the others.
On Monday, a missing person advisory was circulated by Oklahoma Highway Patrol listing McFadden and two teenage girls.
The advisory said: Ivy Webster, 14, and Brittany Brewer, 16, were last seen at 1:22am Monday at an address in Henryetta. They may have been travelling with McFadden in his white Chevy Avalanche.
Muskogee County issued a bench warrant Monday for McFadden as he did not appear in court on the charges pressed against him on child pornography and soliciting sexual conduct/communication with a minor.
McDaffen spent around 17 years in prison after being convicted of first-degree rape in 2003, state records show.
Okmulgee County Sheriff Rice also added that he believed authorities found all those who had been reported missing. He declined to say how many of the victims were juveniles, how they died, or how long they had been at the property.
He had "no idea" what led to the deaths. He stated it was "a tragic day in Okmulgee County."
In a statement from a local school, it said it was "grieving over the tragedy of the loss of several of our students."
Henryetta Public School said: "Our hearts are hurting, and we have considered what would be best for our students in the coming days," adding that classes would continue and that grief counsellors would be available.
Gerald Davidson, the Oklahoma State Bureau of Investigation spokesperson said in his remarks that "members of a task force from the local prosecutor's office visited the property — a large, rural, wooded area — twice Monday after they learned that the missing teens may have been with someone associated with it."
He also noted: Authorities found the bodies during a second visit at 3pm local time.