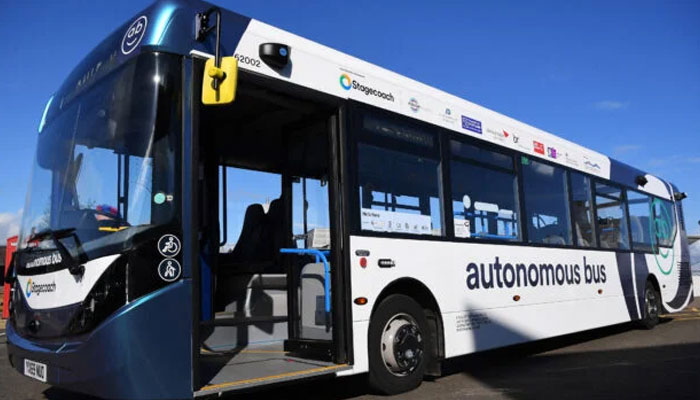 Scotland is set to launch the UK's first driverless bus network next week, marking a significant milestone in transportation technology. 
The autonomous buses, equipped with advanced technology, will operate on a 14-mile route and aim to transport approximately 10,000 passengers per week. 
While there will be drivers onboard ready to intervene in case of emergencies, the service represents the world's inaugural automated local bus system.
Peter Stevens, the policy director of Stagecoach bus service, explained that although the autonomous technology has been tested previously, this is the first instance of its implementation in a registered local bus service. The buses, capable of reaching speeds of up to 50 miles per hour, will feature safety drivers to comply with current UK regulations, which do not yet allow fully autonomous vehicles.
During autonomous mode, drivers will not be required to operate the controls, and a conductor will handle ticketing and passenger inquiries. The buses will be equipped with advanced systems, including artificial intelligence, to detect and avoid collisions with other road users. Optical cameras and radar will scan the surroundings to ensure the safety of pedestrians and other vehicles.
The implementation of this driverless bus service is expected to enhance safety, improve fuel efficiency, and provide an enhanced customer experience. Stevens emphasized that the driver's vision will be expanded with a 360-degree view, and the automated system can react faster than a human driver. The buses will continuously collect data and learn from their routes, allowing for further autonomous travel as the service progresses.
This groundbreaking development in Scotland follows similar trials conducted worldwide. In South Korea, a driverless bus experiment aimed to familiarize people with autonomous vehicles, while Malaga in Spain introduced a driverless electric bus. 
Singapore also launched a trial of self-driving buses earlier this year, showcasing the growing prominence of autonomous transportation in different parts of the world.