If you are looking to lose weight and stop consuming sugar, it's strongly advised that you avoid its substitutes as the non-sugar sweeteners (NSS) "do not confer any long-term benefit in reducing body fat in adults or children," said World Health Organization (WHO) Monday.
Francesco Branca, director of WHO's Department of Nutrition and food safety, said: "Replacing free sugars with non-sugar sweeteners does not help people control their weight [in the] long-term. We did see a mild reduction of body weight in the short term, but it's not going to be sustained."
"The guidance applies to all people except those with preexisting diabetes," he added.
"It is because the review of the studies included people with diabetes, and an assessment could not be made," he said.
The review suggested that there might be "potential undesirable effects" from the long-term use of sugar substitutes such as a mildly increased risk of type 2 diabetes and cardiovascular diseases.
NSS are widely used products that can be found in pre-packaged drinks and foods. These are also directly used by the consumers. 
The WHO 2015 guidelines suggested that daily sugar intake should not be less than 10%, which, according to the review, intensified the interest in sugar alternatives.
Nutrition researcher Ian Johnson, emeritus fellow at Quadram Institute Bioscience in Norwich, UK said: "This new guideline is based on a thorough assessment of the latest scientific literature, and it emphasises that the use of artificial sweeteners is not a good strategy for achieving weight loss by reducing dietary energy intake."
"However, this should not be interpreted as an indication that sugar intake has no relevance to weight control," Johnson said in a statement while underlining that "instead, one should cut back on using sugar-sweetened drinks."
WHO's Branca noted: "The guidance is meant for government health organisations in countries who may wish to use the scientific analysis to implement policy changes for their citizens."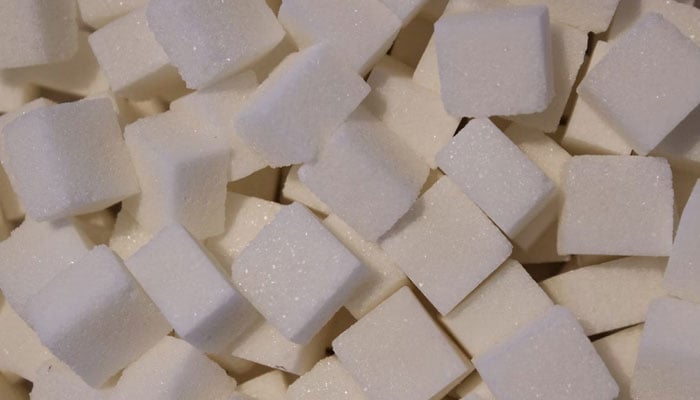 The review was of 283 studies in which randomised controlled trials, and observational studies were included.
It was inferred in the report that the trials showed that the use of NSS had a low impact on weight and calorie intake compared to sugar, with "no change in Intermediate markers of diabetes such as glucose and insulin."
The observational studies also found a low impact on body weight and fat tissue, but no change in calorie intake.
But there is a low increase in risk for type 2 diabetes, high blood pressure, stroke, heart disease and death from heart disease, said the report. A similar risk was also noted for bladder cancer and early death from any cause.
WHO said: "The recommendation was 'conditional' because the identified link between sweeteners and disease outcomes might be confounded by complicated patterns of sweetener use and the characteristics of the study participants."
International Sweeteners Association (ISA), an industry association, told CNN: "It is a disservice to not recognise the public health benefits of low/no calorie sweeteners and is disappointed that the WHO's conclusions are largely based on low certainty evidence from observational studies, which are at high risk of reverse causality."
"Food and beverage companies have reformulated products as part of a comprehensive, global effort to meet public health recommendations for sugar reduction," ISA said.
"Low/no calorie sweeteners have enabled this innovation and ultimately contribute to the creation of healthier food environments by allowing people to enjoy food and drinks with less sugar and fewer calories, while still meeting their taste preferences."