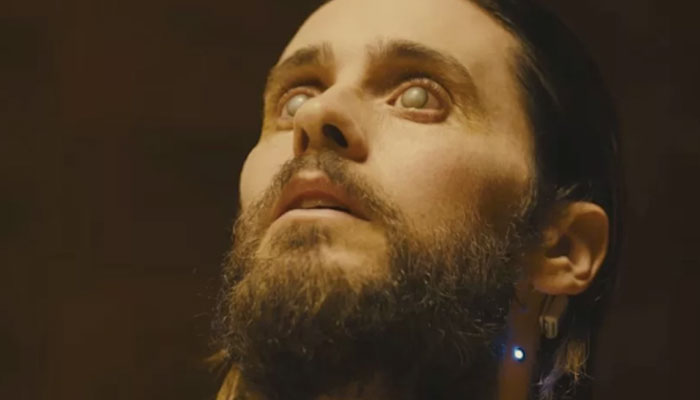 Jared Leto has revealed he remained without tears for about 17 years and last shed tears in the 2000s Requiem For A Dream shoot.
Speaking to Jo Whiley's show on Radio 2, the Oscar winner was asked about any song which has moved him to tears, "I haven't cried in about 17 years, the last time was because I stubbed my toe," he replied.
Adding, "I'm just like a lizard. I don't think my tear ducts work properly.
"Maybe I shed them all in Requiem For A Dream or something? I cried so much during the making of that movie," Leto said.
On the psychological drama, the Morbius star said, "A wild thing about that film is I remember I had a scene, and I was supposed to be very emotional, and then literally when they shot my close-up, I got a call.
One of my best friends had just been shot in the head and the emotion that came at that moment… when I recognised what a brutal loss this was," the actor added.
"But I realised what a bad actor I was because it didn't really touch anything that I'd done in this scene, and I believe I went back and asked for another take."