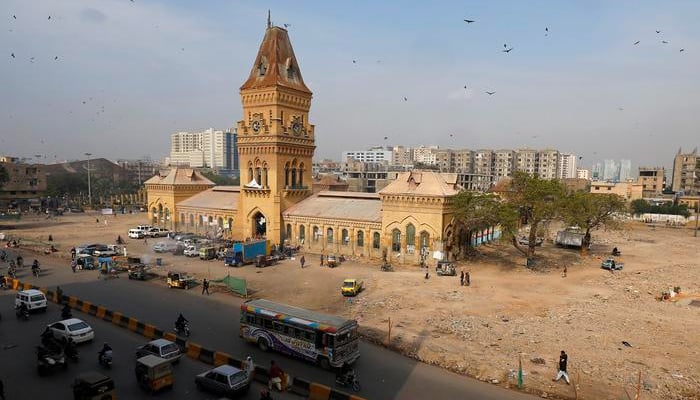 Karachi and Islamabad were ranked as one of the cheapest places in the world for expatriates to live in in 2023, a Cost of Living survey by global consultancy Mercer revealed.
Meanwhile, for residents of the cities in Pakistan, inflation has been steadily rising since the beginning of the year due to the government's implementation of difficult fiscal measures, which were required by the International Monetary Fund (IMF) to access funding that is currently delayed.
Other cities that do not break a foreign worker's bank include Cuba's Havana, Kyrgyzstan's Bishkek, Tajikistan's Dushanbe, Windhoek in Namibia, Ankara in Turkey, South Africa's Durban city, Tunis in Tunisia and Uzbekistan's capital city Tashkent.
The survey, conducted by Mercer, helps determine the cost of packages for employees on international assignments, which depend on factors such as currency fluctuations, cost inflation for goods and services and accommodation expenses.
To determine the cities' rankings, the consultant company's survey measured the comparative cost of more than 200 components including housing, transport, utilities, food, domestic supplies and entertainment in more than 400 cities.

Most expensive cities 
Meanwhile, Hong Kong, Singapore and Zurich have been ranked as the three most expensive cities in the world. Three other cities in Switzerland are in the top 10 with Geneva, Basel and Bern ranked fourth, fifth and seventh, respectively.
New York City, ranked sixth globally, is the most expensive city in the United States, according to the survey. Tel Aviv in Israel was ranked the eighth most expensive city for international workers, making it the costliest in the Middle East. Copenhagen and Nassau in the Bahamas rounded off the top 10, ranking ninth and 10th, respectively.
"Due to the recent introduction of aggressive national monetary policies and the tightening of global financial conditions, many economies are likely to see slower income growth this year, along with rising unemployment," Mercer said.
"Debt levels among many countries remain high and core inflation has not yet peaked in many markets. Inflation and exchange rate fluctuations are directly impacting the pay and savings of employees who are internationally mobile," it added
African cities that ranked high in the global cost of living ranking were Bangui, Djibouti and Luanda in Angola.
The escalation of the Russia-Ukraine crisis, the emergence of more contagious COVID-19 variants, exchange rate fluctuations and widespread inflation all affected expatriate salaries and savings, the report found. Inflation globally is expected to drop to 7% this year.
Middle East
It is expected to be at 4.9% in 2024, from a high of 8.7% in 2022, according to the International Monetary Fund's Regional Economic Outlook on the Middle East and Central Asia.
The Organisation for Economic Co-operation and Development trimmed its outlook for headline inflation by 0.1% to 5.9% in 2023, although it increased its forecast for core inflation, which excludes volatile food and energy prices, to 4%. Inflation is expected to "moderate gradually" this year, and in 2024 after central banks raised their rates to tame consumer prices that have soared since Russia invaded Ukraine, the Paris-based agency said in March.
Dubai was ranked the 18th most expensive city for expatriates, up from 31st last year, while Abu Dhabi climbed to 43rd from 61st during the reporting period. After Singapore, which saw rent increases averaging 50% depending on the area, Dubai was the second city in the survey where rental cost had a significant impact on the ranking, with rent increases averaging 25%, Mercer said.
By contrast, the impact of the housing movement was notably lower in Abu Dhabi, where the change ranged between 6% and 8% and in some areas remained the same as last year, it added.
"Employers in the UAE are taking note of these changes. Our research indicates that organisations have provided an average of 4.2% annual merit increase in 2023," Vladimir Vrzhovski, financial services and technology industries lead at Mercer Middle East, said.
"Many of them are reviewing their remuneration packages, with a growing number increasing bonuses instead of increasing base salaries to boost the total compensation without long-term commitment."
In the Middle East, the Saudi cities of Riyadh and Jeddah were ranked 85th and 101st. Manama in Bahrain was ranked the 98th most expensive city for foreign workers this year. They were closely followed by Amman in Jordan at 110, Doha in Qatar (126), Muscat in Oman (130) and Kuwait City (131).
Besides the Swiss cities and Copenhagen, the other most expensive cities in Europe included London, Vienna, Amsterdam, Prague and Helsinki. Los Angeles, San Francisco and Honolulu, as well as Asian cities like Shanghai, Beijing, Seoul, Tokyo and Shenzhen, also ranked in the top 20 most expensive cities, Mercer found.