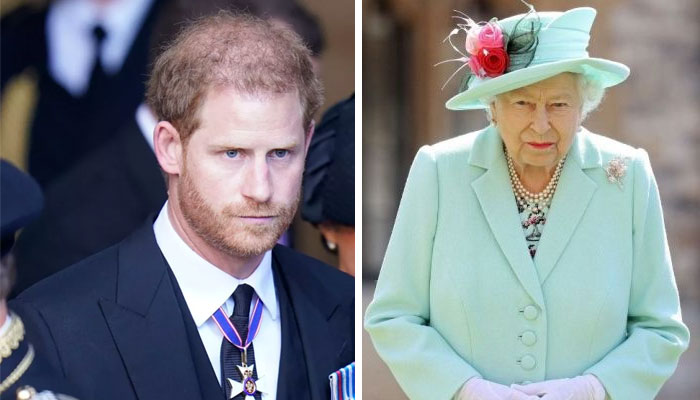 Prince Harry has sparked an onslaught of questioning in regards to his apparent snub of Queen Elizabeth, before her death.
Questions about why Prince Harry and Meghan Markle never made the trip to Scotland to see Queen Elizabeth in her final days has been brought to light by experts.
For those unversed, last year it was Queen Elizabeth's old pal Gyles Brandreth who revealed the monarch's bone cancer diagnosis.
But in the eyes of Ms Elser this poses a massive question about Prince Harry and Meghan Markle's loyalties because "The question here is, given this information about Her late Majesty's declining health, why didn't Harry and Meghan go and visit her in Scotland?"
"Such was their respect for the nonagenarian trooper that they named their little girl after her, a far from controversy-free move that saw lawyers' letters winging about the place in London and much debate about whether Her late Majesty had approved."
In the middle of her chat she also added, "Against this backdrop of firm feelings and all that 'respect' though, the head scratcher here remains, why didn't they turn up at Balmoral? Why didn't they take the legendary stateswoman's two youngest great-grandchildren to see her?"
Before concluding she also added, "Quickie international jaunts were doable. Similarly, they had booked in a five-day charity tour back in Europe for the summer, thus meaning they would be close to his ailing grandmother. Again, why not add on a day or two to see her?"