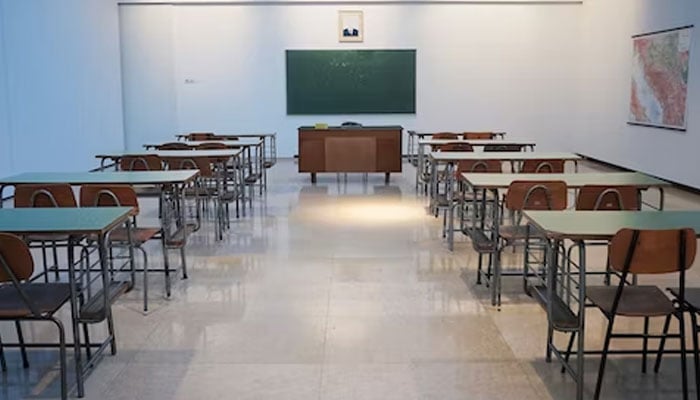 In yet another shocking incident, an Indian teacher has been accused of making derogatory remarks in a classroom, asking Muslim students why their families did not go to Pakistan during the Partition.
According to NDTV, the incident took place in Delhi. The police have also registered a case against the teacher, Hema Gulati, who teaches at the Government Sarvodaya Bal Vidyalaya in Gandhi Nagar. 
The law enforcement officials filed a case after the grade 9 students made complaints. They said that they are investigating the allegations. 
Gulati, while addressing the Muslim students, said: "During Partition, you did not go to Pakistan. You stayed in India. You have no contribution to India's freedom." 
The complaint said that the teacher made these remarks on Friday last week while the complaint was on Wednesday. 
According to ANI, a mother — whose two children study in the school — said: "If this teacher goes unpunished, others will get emboldened. They should be told to just teach and not speak on matters about which they have no knowledge. There is no use of a teacher who creates differences among students. We demand that the teacher be removed from the school, she should not teach in any school."
Recently, a teacher at a school in Uttar Pradesh was seen telling Hindu kids to hit one of their Muslim classmates and asking for him to be expelled from the institution due to his religion. 
The teacher, Trapta Tyagi, asked all the students to slap the Muslim child in the name of punishment "for not learning the lesson". The incident sparked widespread outrage in the country.
She was heard specifically calling out "all the Muslim kids", which indicates unrelenting Islamophobia in India.
"I have declared that all Muslim children should go," Tyagi is heard saying in the video.
Religious discrimination in India, the world's largest democracy, has reached a "frightening" level since Hindu nationalist BJP rose to power in 2015.

The northern state of Haryana became the latest hot spot for religious violence in India after a hardline Hindu group marched through the Muslim-dominated Nuh district in late July, playing offensive music on powerful sound systems.
Subsequently, seven people were killed and over 70 injured in rioting in Nuh and Gurugram districts of Haryana state.
In its annual reports on religious freedom, the US State Department listed several attacks against India's religious minorities including Muslims and Christians in the billion-plus nation.
Human rights groups also accuse Indian Prime Minister Narendra Modi's rule of fostering discriminatory religious nationalism targeting Muslim, Christian, and Sikh religious minorities.