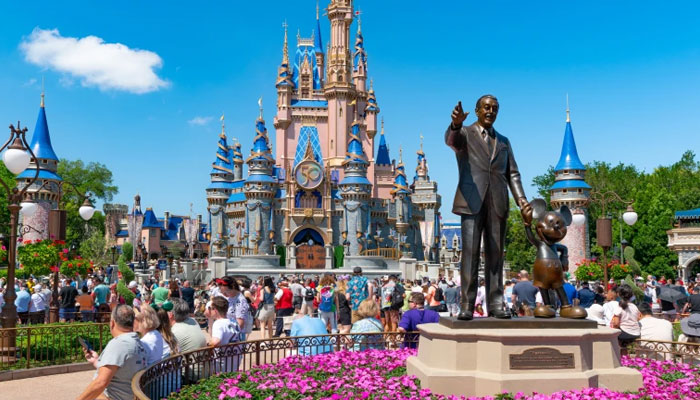 A black bear's unexpected appearance led to the temporary closure of several attractions at Florida's Disney World's Magic Kingdom.

The bear, later identified as an adult female, was safely captured by the Florida Fish and Wildlife Conservation Commission (FWC).
Details regarding the bear's capture location and condition remain undisclosed. However, the FWC intends to relocate the bear to a site in or around the Ocala National Forest, approximately 90 minutes north of Walt Disney World Resort.

The bear was first spotted on Monday morning, per FWC's statement, up a tree near Magic Kingdom. Several areas and rides on the west side of the park were temporarily closed, including sections of Adventureland, Frontierland, and Liberty Square. 
Popular attractions like Big Thunder Mountain Railroad, Haunted Mansion, and Pirates of the Caribbean also temporarily ceased operation.
Walt Disney World affirmed its collaboration with the FWC to ensure the situation's safe resolution. The theme park subsequently announced the reopening of Frontierland, Liberty Square, and Adventureland at Magic Kingdom.
Although ride closures are not uncommon due to various reasons, the simultaneous closure of multiple attractions is an unusual occurrence. Most rides and attractions at Magic Kingdom started to reopen by early afternoon. However, the Walt Disney World Railroad remained closed.
The incident highlights the heightened bear activity during the autumn season as they search for food to prepare for winter hibernation. 
FWC spokesperson Lisa Thompson stressed the importance of providing bears with space to move naturally.