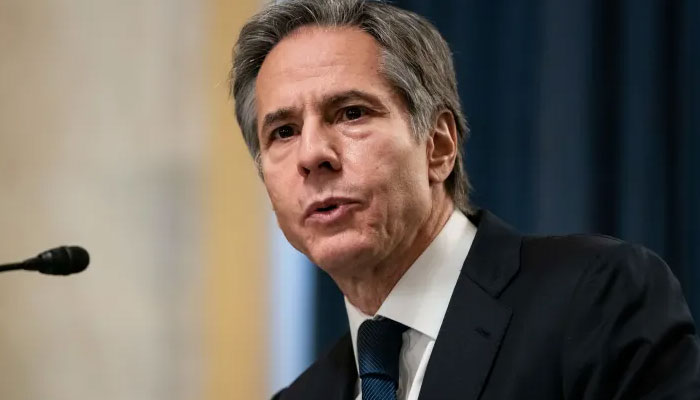 "It's vital that investigation proceeds to its conclusion," says Blinken.
US secretary of state emphasises importance of accountability.
Highlights seriousness of "transnational repression" as a larger issue.
---
US Secretary of State Antony Blinken has publicly called upon India to cooperate with Canada in the investigation concerning the murder of Hardeep Singh Nijjar, a Sikh separatist. 
Nijjar was killed near Vancouver in June, and Canada has alleged the involvement of the Indian government and its agents in the murder. 
Blinken emphasised the importance of accountability and urged India to support a thorough investigation during a press conference at the UN General Assembly.

"We want to see accountability. It's vital that the investigation proceeds to its conclusion and achieves the desired outcome," Blinken noted, highlighting the seriousness of "transnational repression" as a larger issue.

Canadian Prime Minister Justin Trudeau had earlier urged India to assist in the investigation, claiming Indian government agents played a role in Nijjar's murder. 
Nijjar, a Canadian citizen, was wanted by India on charges of terrorism and conspiracy to commit murder. He was associated with the Khalistan movement, advocating for a separate Sikh homeland.

In response to these allegations, India took diplomatic measures by reducing its embassy staff in Canada and suspending visa services. The United States, aiming to strengthen its relationship with India, expressed concern. 
A day earlier, US National Security Adviser Jake Sullivan had emphasised that India would not receive any "special exemption" in this matter.
President Joe Biden recently hosted Indian Prime Minister Narendra Modi for a state visit, underlining the significance of the US-India relationship. 
When questioned about the potential impact of this incident on bilateral relations, Sullivan stressed that the US would uphold its principles regardless of the country involved.
Canada is actively pursuing credible allegations linking Indian government agents to Nijjar's murder and maintains close communication with the United States. 
Sullivan dismissed the perception that there is a rift between the US and Canada, emphasising their shared concerns and determination to see the investigation through and hold the perpetrators accountable.
"We have deep concerns about the allegations and want to ensure the investigation is carried forward, holding the perpetrators accountable," Sullivan affirmed.