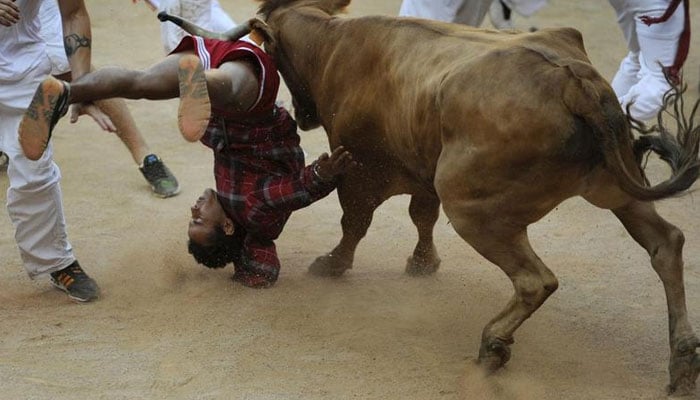 A man lost his life, and his friend sustained injuries during a bull-running festival in Pobla de Farnals, a town in Spain's Valencia region.
The 61-year-old man was fatally gored in the side by a bull during the event on Saturday, despite undergoing emergency surgery; he passed away on Sunday.
His 63-year-old friend was also attacked by the same bull, sustaining leg injuries but is reportedly in stable condition after receiving medical attention.
These incidents of deaths and injuries during bull-running festivals are not uncommon in Spain, where hundreds of such events take place annually. In these festivals, bulls are released onto city streets, and participants run ahead of them, often leading to perilous situations.
While animal rights groups have raised concerns about the dangers posed to both the public and the animals involved, these annual events remain popular.
Bull-running festivals are a significant economic driver for the region, providing a much-needed boost to Valencia's economy. A study conducted in 2019 revealed that these festivals generated over 3,000 jobs and contributed €300 million to the local economy, with nearly 10,000 events occurring each year.