New York City experienced significant disruption on Friday as torrential downpours, following a week of continuous rainfall, triggered flash flooding.
The relentless rain inundated the city's streets and disrupted subway services in the nation's most populous metropolis.
The National Weather Service issued a flash flood warning for New York City, with the alert set to remain in effect until midday. By Friday morning, some areas had already received over 2 inches (5.08 cm) of rain, and the forecast predicted an additional 3 inches within hours. 
Certain locations, including Brooklyn, lower Manhattan, and John F. Kennedy International Airport in Queens, reported up to 6 inches of rainfall, making this a potentially life-threatening situation, according to meteorologist Zack Taylor of the National Weather Service's Weather Prediction Center.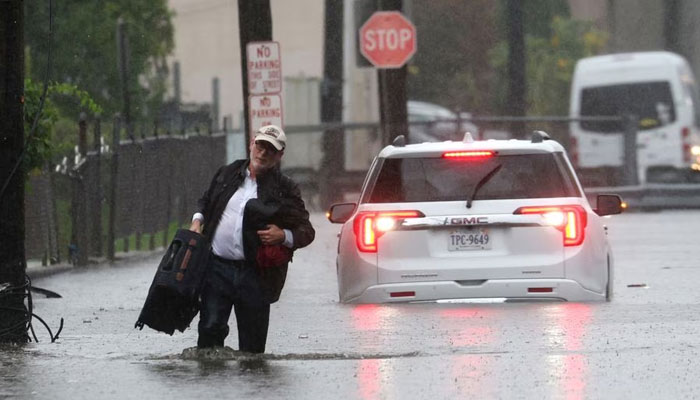 Taylor emphasised the dangers of travel and recommended that people refrain from venturing out until the weather system moves away from the coast, which was expected later on Friday evening.
The intensity of the rainfall prompted New York Governor Kathy Hochul to declare a state of emergency for New York City, Long Island, and the Hudson Valley. She urged residents to take precautions for their safety and advised against attempting to drive on flooded roads.
The flooding had a significant impact on New York's transportation infrastructure. The Metropolitan Transportation Authority reported major disruptions to the subway system and the Metro North commuter rail service. Several subway lines, including the G line connecting Brooklyn and Queens, were suspended, and numerous stations were closed.
Across the broader New York metropolitan area and along the East Coast, approximately 18 million people were under various flood warnings, watches, and advisories issued by the weather service.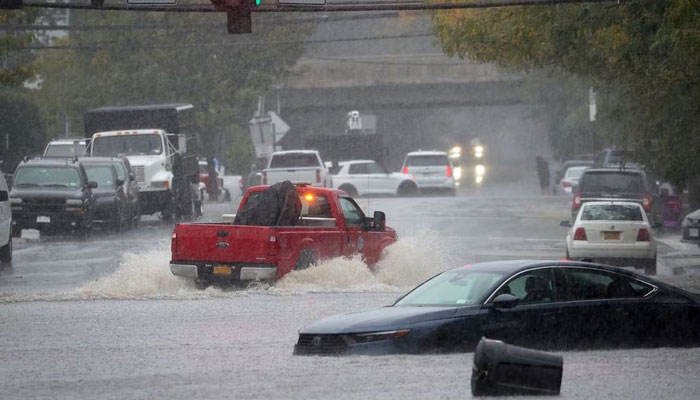 Photographs and videos circulating from different parts of New York depicted submerged vehicles on neighbourhood streets and water inundating subway stations, causing disruptions during the morning commute for millions of residents.
In the low-lying city of Hoboken, situated in New Jersey just across the Hudson River from lower Manhattan, nearly all the southern routes into the city were submerged. 
The recently installed flood gates, designed to automatically close when water accumulates on roadways, were activated, blocking many streets to vehicular traffic. The floodgates were part of the city's infrastructure designed to manage the challenges posed by flooding.