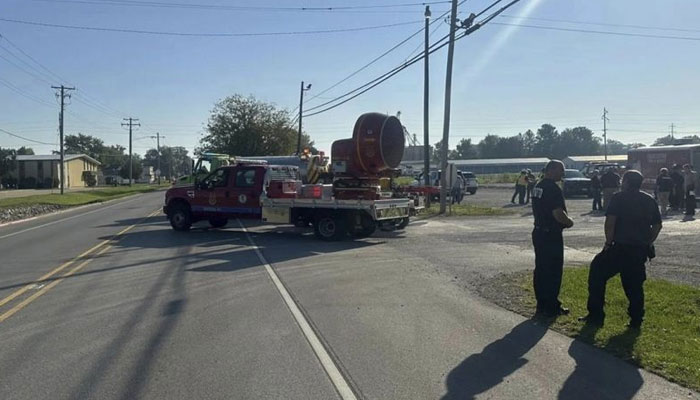 Five people were killed and five others suffered serious injuries after a semi-truck carrying thousands of gallons of a toxic liquid crashed in southern Illinois, according to officials on Saturday.
When the truck overturned late Friday in Effingham County, some 105 miles northeast of St Louis, it was hauling around 7,500 gallons of anhydrous ammonia, a poisonous liquid.
According to preliminary estimates, 4,000 gallons were spilt, and 500 people had to be evacuated, according to the Illinois Environmental Protection Agency.
According to the Effingham County Coroner's Office, the fatalities included two children under the age of 12, and three of those deceased were from the same family. 
Five people were injured and transported to nearby hospitals.

The plume from an ammonia leak caused by the accident also forced an evacuation within a mile of the wreck, according to state police.
The US National Transportation Safety Board said it will review the incident, which occurred about a half-mile east of Teutopolis on US Highway 40, Reuters reported.

Illinois State Police said it was notified about the crash "involving multiple vehicles, including a semi-truck that is leaking anhydrous ammonia."
Ammonia is not, strictly speaking, a poison and repeated exposure produces no chronic effects on the human body, according to the Occupational Safety and Health Administration.
However, even in small concentrations in the air, it can be extremely irritating to the eyes, throat, and breathing passages, according to OSHA. Very high levels may damage the lungs.
According to a CBS-TV station report, the leak has been partially patched.