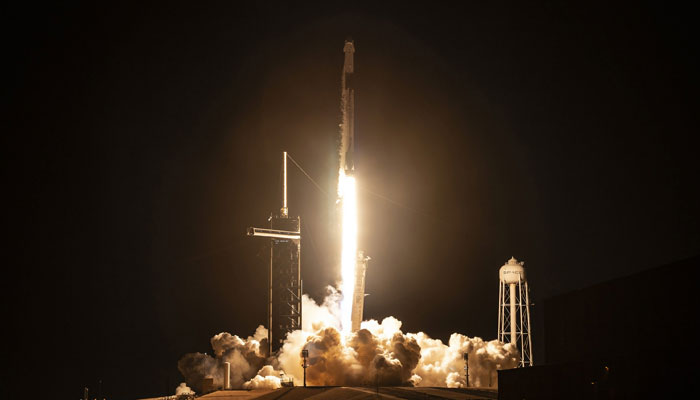 Tech behemoth Elon Musk's SpaceX launched a delivery of supplies, science experiments, and holiday treats for the International Space Station (ISS) crew on Thursday.
A Falcon 9 rocket carrying a Dragon spacecraft loaded with 6,500 pounds of supplies for the space station lifted off the ground at 8:28pm EST, at Nasa's Kennedy Space Centre.
The spacecraft carrying the Commercial Resupply Service (CRS 29) is expected to dock on Saturday morning, at around 5:20am at the ISS Harmony module where Nasa astronauts Loral O'Hara and Jasmin Moghbeli will be on hand to oversee the Dragon's arrival, Fox News reported.
This was the second flight of the first stage booster supporting this mission, which previously launched Crew-7.
The Falcon 9 booster touched down at the Cape Canaveral Space Force Station Landing Zone 1 after stage separation.
What is CRS 29 delivering to ISS?
SpaceX's 29th supply run to Nasa's orbiting laboratory and 81st rocket launch of the year carries a special grocery delivery for astronauts, including pumpkin spice cappuccinos, chocolate, cranberry sauce, turkey, pizza kits, fresh produce, and speciality cheeses ahead of the holidays.
It also carries a replacement tool bag that was lost during a spacewalk last week. According to ISS deputy program manager Dana Weigel, the crew lock bag contained some tethers and tool sockets.
Additionally, the ISS is currently conducting hundreds of ongoing research investigations, with a new batch of science set to begin after the Dragon's arrival.
The Dragon will be packed with new science investigations for Nasa, including the Atmospheric Waves Experiment (AWE), studying gravity waves and how they affect space weather.