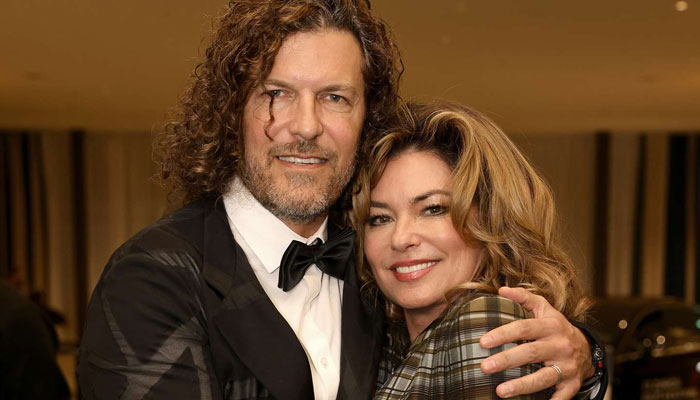 In the captivating tale of Canadian country music icon Shania Twain and Swiss businessman Frédéric Thiébaud, the journey from friendship to love is a story of resilience and unexpected turns.
Frédéric Thiébaud, a 51-year-old businessman from Switzerland, found his life intertwined with Shania Twain's in a way neither could have anticipated. With a background in business and a previous marriage that blessed him with a daughter named Johanna, Frédéric's path took an unforeseen turn when friendship blossomed into something more.
Their connection emerged through Marie-Anne, the former wife of Frédéric and a close friend of Shania. The revelation of a deeper connection between Marie-Anne and Shania's then-husband, Mutt Lange, initially brought Shania and Frédéric together. 
In an emotional recount on The Ellen DeGeneres Show, Shania revealed the difficult moment when she confronted Marie-Anne, seeking honesty and closure.
Despite the initial pain, Shania and Frédéric found solace and support in each other. They navigated the complexities of divorce, heartbreak, and betrayal, eventually evolving their relationship into a deep and unexpected love. Shania spoke of this transformative journey in an AARP interview, emphasising the strength gained through experience and resilience.
The culmination of their love story led to marriage on January 1, 2011, in Rincon, Puerto Rico. Surrounded by 40 close friends and relatives, Shania and Frédéric exchanged vows at sunset, marking the beginning of a new chapter in their lives.
Shania, reflecting on her evolving relationship with Frédéric, expressed profound gratitude on her website before their wedding. She described Frédéric as a "compassionate, understanding friend" who became the source of an "unbelievable love" that blossomed from their precious friendship. 
In the face of life's challenges, Shania Twain found her "Forever and for Always" in the unexpected love story with Frédéric Thiébaud.