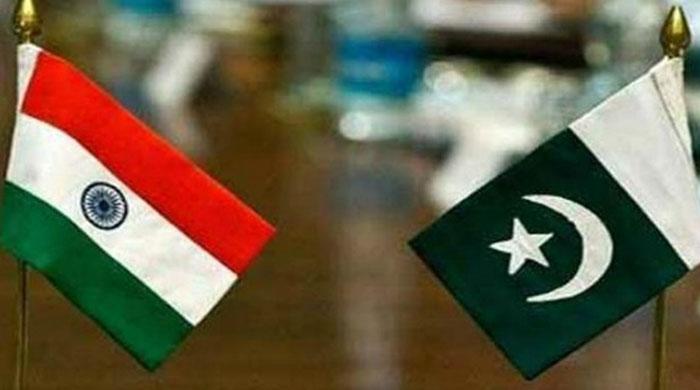 ISLAMABAD: Pakistan's intelligence establishment has got the information that RAW has been tasked by the Modi government to execute covert strikes against Pakistan that includes terrorist activity, targeting of ISI or MI offices and assassination of Hafiz Saeed and Masood Azhar.
According to a senior security official source, after the Indian military command advised Modi against any surgical strike or going for war with Pakistan, the option of covert strike against Pakistan has been approved.
"RAW has been tasked to plan and execute a covert strike which should speak by itself being an Indian response to Uri," the source said, adding that RAW has been asked to select as target intelligence establishment of Pakistan. Besides this, it is said that RAW has been asked to speed up execution of its plans to assassinate Hafiz Saeed and Masood Azhar.
The source said that Indian Army was asked by the Modi government to prepare for a surgical strike inside AJK on "terror camps". Army though agreed to strike and assured its political leadership of a successful infiltration and targeting of what India calls "terror camps", it declined to guarantee safe exit of its strikers. India Army, it is said, also warned about its apprehension that it might result in launching of guerilla force by Pakistani security forces and further exploitation by Pakistan on international stage.
The source added that Indian Air Force told its political leadership that it has the capability to carry out strikes on "terror camps" but now it has lost the element of surprise. Any mission launched now will have to face Pakistan Air Force. Additionally it was said that Pakistani reaction to the strikes cannot be forecasted.
Indian Intelligence Bureau, the source said, advised against engaging into major conflict with Pakistan. According to the Indian IB's input, in case of major conflict with Pakistan, India may see a major Muslim uprising in Kashmir, Madhya Pradesh, Delhi, UP, Maharashtra and Haryana. In case of war it will be difficult to control any such uprising which may grow out of control. 
As a result of IB input, the source said, the Indian Home Ministry ordered IB to present a report on weapons held by Muslims which include licensed arms/cartridges. It is also learnt by Pakistan that the Ministry of External Affairs has been given major responsibility to save face of the Modi government by ensuring diplomatic isolation of Pakistan. It was discussed that even if it is not materialized, at least local Indian audience should be satisfied.
The source said that it has also been learnt that Indian home minister Rajnath Singh tried his level best to take Congress into confidence in the Modi government strategy against Pakistan but Sonia refused to cooperate. Later, it is said, Salman Khursheed was approached to convince Sonia Gandhi but he also declined to cooperate in this regard.
Pakistani security establishment believes that Indian response options may include strike on selected targets inside AJ&K without crossing LoC with precision munitions; scaling down diplomatic relations by calling Indian High Commissioner back from Islamabad or declaring Pakistan HC as persona non grata; boycotting Saarc summit by influencing Bangladesh and Afghanistan; covert operations to eliminate important figures of LeT/JeM; sponsoring attack by TTP elements based in Afghanistan in Balochistan, KPK, FATA on Army/ISI installations; covert attack in GB or alleged training camps in AJK; furthering covert offensive to disrupt CPEC in Balochistan and GB; launching any covert or sea born attack on Gwadar etc.
—Originally published in The News