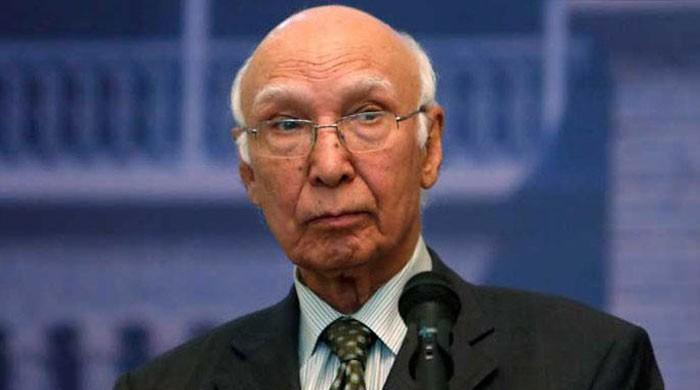 ISLAMABAD: A statement attributed to Adviser to the Prime Minister on Foreign Affairs Sartaj Aziz in the full Senate Chamber pertaining to arrested Indian Intelligence Agency RAW's operative Kulbhushan Yadav is absolutely incorrect, the Foreign Office spokesman said on Wednesday.
The Adviser had said that investigations regarding the network of Kulbhshan Yadav are ongoing and the dossier shall be completed upon conclusion of the investigation. There is irrefutable proof against Kulbhushan Yadav, who had also made a public confession in March this year.
The Adviser also condemned the continued Indian interference in the internal affairs of Pakistan and urged the international community to take immediate notice of the violation of international law by India.