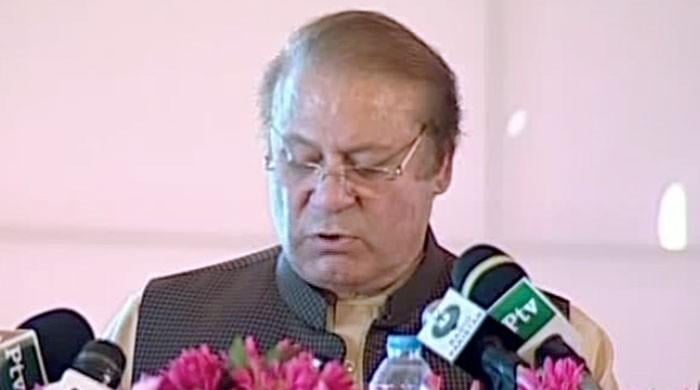 LAHORE: Citizens all over Pakistan face difficulties when they visit police stations, Prime Minister Nawaz Sharif said on Saturday as he inaugurated a system to digitalise Punjab Police.
Speaking at the ceremony, the Prime Minister lauded the sacrifices of policemen who had given their lives to protect the country. "We can never forget the sacrifices of our martyrs," he said.
The Prime Minister lauded the reforms that had taken place in the police department and added that senior police officers should ensure that police stations welcome citizens who want to lodge complaints.
The Punjab police department had been working on revamping its system for quite some time. The new system links all police stations to the central police office. On the front desk at police stations information technology professionals will take down complains. Data for all criminals will be recorded in the system.
The PM was accompanies by the Chief Minister and Governor.
Punjab Chief Minister Shahbaz Sharif addressing the ceremony said that the successful Pakistan Super League final in Lahore held last week proved that the country was capable of holding mega events. "It is unfortunate that cricketing bigwigs opposed the decision to hold the final in Lahore, something which can only be explained as jealousy."