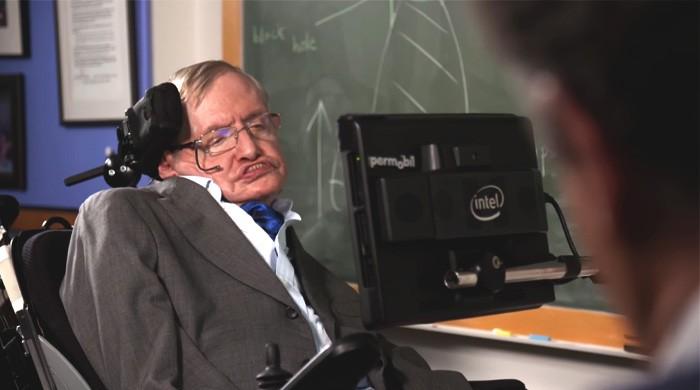 Famed theoretical physicist Professor Stephen Hawking in an interview Tuesday said that he does not believe he is welcome to the United States under the rule of President Donald Trump.
Professor Hawking, who holds the Research Director position at University of Cambridge's Centre for Theoretical Cosmology, spoke to Good Morning Britain host Piers Morgan yesterday, wherein he commented, "I have many friends and colleagues there, and it is still a place I like and admire in many ways, but I fear that I may not be welcome."
In response, Morgan smiled in an understanding manner.
The scientist has, since the US' 2016 elections, been disapproving of Trump's "definite swing to a rightwing [and] more authoritarian approach," as is evident through his latest policies and comments. Last year, he called the now-president "a demagogue who seems to appeal to the lowest common denominator," The Guardian reported.
On the travel ban fiasco, Professor Hawking said that it labels as extremist "all citizens of six mainly-Muslim countries, but not including America's allies such as Iraq, Saudi Arabia, and Qatar, which allegedly help finance Daesh. This blanket ban is inefficient [and] should be replaced by a more selective, intelligence-based approach."
Morgan then asked if Professor Hawking – who talks via a speech-generating device as he suffers from amyotrophic lateral sclerosis (ALS) – would like him to convey any messages to Trump, who he may meet in the near future.
"[Trump] should replace Scott Pruitt at the Environment Protection Agency," the 75-year-old replied. He explained that climate change, which has over the years turned into a major issue the world faces, is preventable.
If Trump shifts his focus to this issue, it would "win [him] votes for his second term. God forbid," the cosmologist added despondently.
Professor Hawking was bestowed the Presidential Medal of Freedom – the top award America offers to civilians – by former president Barack Obama.
With a goal to travel in the space, which may turn into a reality following an offer by Virgin Group's Richard Branson to ride aboard his spaceship, Professor Hawking considers quantum mechanics' version of innumerable existing worlds' theory to be real.
When asked about the seven newly-discovered Earth-like planets, the scientist mentioned, "With current technology, there is no way we can travel that far. The best we can envisage is robotic nanocraft pushed by giant lasers to 20% of the speed of light, [which] would take about 240 years to reach their destination and send pictures back."
Watch the full interview here: