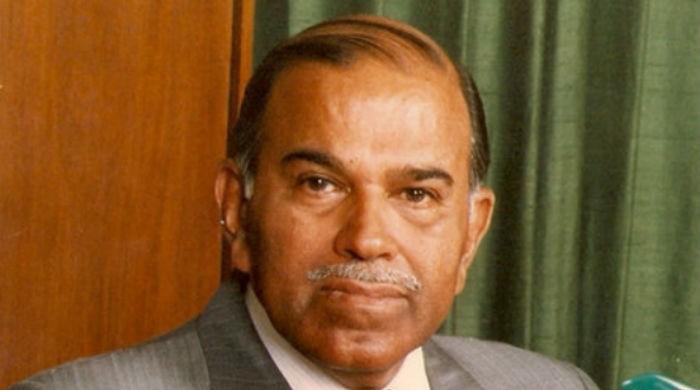 KARACHI: Pakistani war hero and former Governor Sindh, Azim Daudpota, passed away on Monday.
Daudpota joined the Pakistan Air Force (PAF) on December 16, 1955, according to PAF spokesperson. In the 1965 war, he served as the Squadron leader and was awarded with Sitara-e-Jurat, Pakistan's third highest military award, for his befitting reply to enemies' bombs near Wagah Attari.
Moreover, Daudpota also served as Commander of Air Force of Zimbabwe from 1983 to 1986. He was also awarded with Order of Merit, second highest country honour, by Zimbabwe's government for his services.
Upon returning from Zimbabwe, Daudpota served as Pakistan International Airlines chairperson from 1986 to 1990. In 1999, he was appointed as Governor Sindh, a position he served till 2000.
Air Chief Marshal Sohail Aman expressed his condolence over Daudpota's death."As a courageous pilot, a sincere professional and a patriotic Pakistani, Azim Daudpota served as a model and inspiration not only for the airmen of Pakistan but also for the Muslims of the world," said Air Chief Marshal Sohail Aman in a statement released by the PAF.
Chief Minister Sindh Murad Ali Shah expressed his condolence over the death of the war hero.