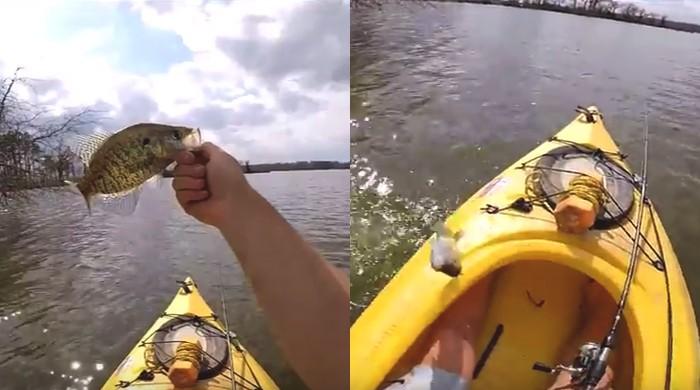 When a man went out fishing in Illinois, US, he was expecting to return with some good fish to cook a meal. What he didn't anticipate was that a fish would jump right back into his kayak.
Clingy much?
Sitting in his boat in a river near Carbondale, 'Water Hopper Ryan' did catch a fish. Since it wasn't big enough for him, he tossed it back. But the crappie hopped back into the kayak a second after it touched the water!
Like an angry tyke, the fish slips hither and thither, flipping over itself, as Ryan attempts to take hold of it. After several seconds, he finally manages to do so and throws it farther away this time.
"Get the heck out of here!" he mutters, a bit funnily.
Watch the video here!