On May 26, the Pakistan Muslim League-Nawaz led government unveiled its fifth, and final, budget before the upcoming national elections. The proposed Rs. 4.75 trillion expenditure plan is slanted to focus on boosting growth and is more than 8 percent higher than last year's budget. For the fiscal year 2017/2018, Finance Minister Mohammad Ishaq Dar promises a growth rate of almost 6 percent.

But the government's development-heavy budget has been immediately met with skepticism. Economists and opposition lawmakers say the Rs. 1 trillion earmarked for federal development and infrastructure projects – up by 25 percent from last year – is only to woo voters before elections. The ruling party is further being excoriated for underplaying the Rs. 1,479 billion fiscal deficit.
How will the government be spending your — the taxpayer's — money? Can the promises be sustained? Here, Geo.TV takes a deeper look at the proposed budget and records the reactions of experts and onlookers:
The Weakest Link
The strength of this year's budget, unlike earlier years, is that it claims to be part of a new growth strategy: inclusive and sustainable growth. 
The weakness lies in the fact that it does not put its money where its mouth is, and merely makes inadequate gestures in that direction. For example, the most important sector through which high and long-term growth could be sustained is human development. Yet, health expenditure has been only increased from Rs. 29 billion to Rs. 49 billion. 
We would need to increase our health expenditure fourfold even to reach Sri Lankan's standards. Pakistan's health expenditures as a percentage of GDP are the second lowest in the world. Similarly, the paltry sum allocated to education is nowhere near what is required to provide high-quality education to all. Here again, Pakistan's expenditure on education as a percentage of GDP is amongst the lowest in the world being ranked 164th out of 173 countries.
Historical evidence shows that European countries, namely Germany, Scandinavian countries and some Asian countries, Japan and China, which achieved high long-term per capita income growth gave a commitment to providing quality healthcare, education and social protection to all its citizens. And this was done at a time when their per capita income was lower than that of Pakistan today.
Another example of gesture without substance in the budget is that there is only a 10 percent increase in the salaries of officers and men of the armed forces. They are after all fighting the battle for Pakistan and sacrificing their lives in the process. The government should have increased the salaries of those performing operational duties in the armed forces by at least 50 percent to acknowledge their courage, commitment and sacrifices for our country.
SOS: Exports Under Pressure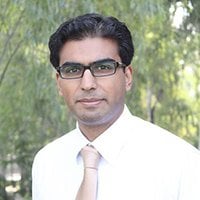 The budget 2017/2018 is an opportunity to capitalise on the newfound economic growth and step up the efforts towards structural reforms. It is a pity that even after four years of this government the budget preparation process is marred by the soaring circular debt in the energy sector - a key reason why industry and residential consumers are not getting certain and affordable power and gas supplies. Similarly, losses of public sector enterprises need to be curtailed, which in turn will provide increased fiscal space for pro-poor expenditures. Furthermore, the budgetary policies are not leading to a revival of local investor's confidence, as the private investment to gross domestic product (GDP) ratio remains one of the lowest in the region.

With no paradigm shift in the overall budgetary policy, it seems difficult to envisage how the growth in agriculture and industry will translate into revival of exports. The key impediments to exports, including rising cost of doing business, lack of trade facilitation reforms, multiplicity of taxes at federal and provincial levels (leading to higher compliance cost to taxpayers), slow process of exporter's refunds at Federal Board of Revenue, lack of optimal utilization of export development fund, misalignment of exchange rate, and dwindling trade relations with neighbors – Afghanistan, Iran and India, will continue to keep the exports under pressure.
Stop Taking The Budget Seriously
Budgets speeches are an opportunity for the government to make tall claims. Take our former Prime Minister Shaukat Aziz for example. He promised boosting Pakistan's growth, but in the end he took us nowhere. Personally, I have stopped taking the federal budget seriously, because the sanctity of the exercise has been lost since a few years now. When tabled in the National Assembly, the attendance in the house is usually low, and debate is not encouraged.
Presenting the budget has turned into a PR exercise for the incumbent government. Budget plans should instead guide the government on what to do and what not to do in terms of expenditure. But no government has ever followed this rule. The opposition, as expected, berates the bill, with little understanding of its shortcomings. The Pakistan Muslim League- Nawaz government has a habit of going overboard with current expenditures. It has now become its legacy.
As for the almost Rs. 1 trillion allocated for defense that seems to be only a white flag that it is waving.
'This Is Deceit'
One had hoped against hope that the Pakistan Muslim League Nawaz government would wake up to reality while presenting its last federal budget of the current tenure and, for once, share the real picture – albeit dark and gloomy – of the economy with the people. 
Instead, the short-sightedness, mockery of economic policymaking or, if you want to put it plainly, deceit it has resorted to is unparalleled in Pakistan's history, which has seen 'ingenious' bankers like Shaukat Aziz at the helm of affairs.
Take the current expenditure, for example. The government estimates to spend Rs. 3,477 billion on account of current expenditure during the next fiscal year. Despite its rhetoric of keeping current expenditure "under tight control", this is laughable, to say the least. In 2013-14, our current expenditure as per the Ministry of Finance's data, still available on its website, stood at Rs. 4,005 billion. In 2014-15, it increased by 11 percent and in 2015-2016 it further went up by 6 percent to Rs. 4,694 billion.
In the first nine months of the outgoing fiscal year (July 2016-March 2017), Rs. 3,605 billion have been spent on account of current expenditure, thereby implying that by June the figure would reach at least Rs. 5 trillion. Now, how would the government be able to reduce the current expenditure in the next fiscal year is a million dollar question, particularly with 10 percent increase in the salaries of civil and armed forces employees. Even by a conservative estimate, considering the populist measures necessitated by an election year, Pakistan would be spending something to the tune of Rs. 5,300 billion on account of current expenditure in the next fiscal year. What would this leave us with? To answer this question, just add Rs. 1,800 billion to the budget deficit, as well as the interest all of us Pakistanis would be paying on it as Ishaq Dar resorts to bank borrowings at higher rates.
Where's The Money For Education?
The budget speech by the finance minister was peppered with bold assertions of achievements. What was worthy to note is the enhanced fiscal space this budget has offered, due to the increase in tax to GDP ratio from under 10 percent to 12.6 percent (ideal it is 20 percent). What does this improvement mean? Will Pakistan now have more funds to spend, in sector such as education? Will our GDP allocation to education go up to four percent, as promised by the prime minister?

According to the finance minister, Pakistan's gross national income per capita in 2017 is now $1,610 - up from $490 in 2000 - whilst development indicators, such as life expectancy and infant mortality, have also improved. Yet, even as Pakistan's income levels go up, some 22.6 million children in the country are deprived of an education in spite of Article 25 A being passed in 2010. So while incomes in Pakistan have grown, the country's education investments are too limited and the existing resources often do not produce the needed results.
Even today, in the fifth budget, the education allocation remains low. Pakistan, like many other lower-middle-income countries, will require additional external help estimated at about $1 billion annually over the next 15 years. Will Pakistan be eligible to borrow as it moves up the income ladder, but has tragically low indicators of human development? These are the hard questions to ask at this point
Note: The views expressed do not necessarily reflect the official policy or position of Geo News, The News or the Jang Group