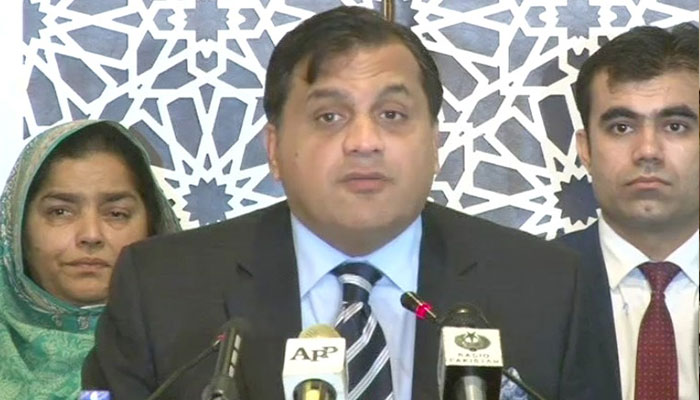 ISLAMABAD: Pakistan Foreign Office Spokesperson Dr Faisal said on Wednesday that India attempted to politicise a humanitarian case.

While addressing a press conference with a cancer survivor, Osama, who recently returned from Turkey after getting treatment for liver cancer, he said that New Delhi demanded a letter of approval from the foreign minister to issue a medical visa to Osama, which was a clear violation of international laws.
Dr Faisal said that the patient suffered due to the wait for the medical visa due to the Indian state's attitude.
Speaking on the occasion, Osama said that he regrets the Indian attitude because it unnecessarily politicised a humanitarian issue.
"In Turkey, I received treatment with utmost respect," he said. "The Turkish government and administration took care of me."
He thanked the Pakistani government for providing assistance during his stay in Turkey.