KASUR: DNA tests results have confirmed that the same culprit carried out the horrific rapes and murders of eight children in Kasur, including seven-year-old Zainab Amin, police said on Friday.

"One thing that is very clear [from DNA tests] is that in seven previous cases, and this is the eighth case, in which the same culprit carried out these horrific crimes," Inspector-General of Punjab police (IGP) Arif Nawaz Khan told Geo News.
He said that police has not been able to match that DNA to any of the suspects interrogated so far.
"We investigated almost 227 people, of which we narrowed down 67 suspects and carried out their DNA tests. But none of these results match those of the culprit," said the provincial police chief.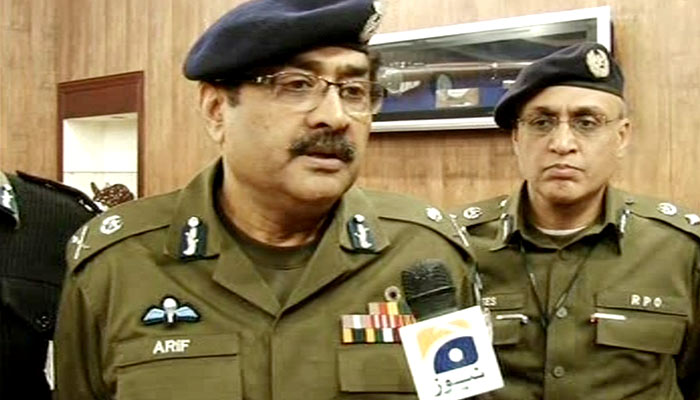 The senior official said that it was difficult to identify the suspect from CCTV video footage due to its low image quality.
"The resolution of the CCTV was not very clear. We have improved the resolution, but still it is not 100% identifiable. We are trying to improve it further," he said.
He said that he would share more details with the public in case of any breakthrough in the investigation. "We are making efforts and, God willing, we will work out this case soon."
The provincial police chief's statement confirms those of Punjab government spokesperson, Malik Ahmad Khan, who earlier today said that the suspect in the Zainab murder case is a serial killer who kidnaps and kills young girls.
Addressing a press conference in Kasur alongside Punjab education minister Rana Mashood and health minister Khawaja Imran Nazir, Khan had said his statements were on the basis of witness accounts.
Khan said it was worrisome that these incidents occurred in a close vicinity, but added that the suspect would be brought to justice.
Seven-year-old Zainab, a resident of Road Kot area of Kasur, had gone missing on January 4 when she ventured out of the house. Her body was found in a garbage pile near Kashmir Chowk five days later.
The incident led to national outrage and violent protests by citizens in Kasur in which two demonstrators were killed.