Continued from 'Two Pakistani women travelling alone in Singapore - II'
It took seven hours, via bus, to travel from Singapore to Malaysia, but the ride was picturesque. Kuala Lumpur, the capital, has an assorted landscape of minarets, skyscrapers and banyan tree-lined boulevards.

We unpacked at the Ibis Styles Kuala Lumpur Hotel. The room was large, spacious and chic. With one problem though, cockroaches. Even our complaints went unanswered, which is why we decided to live harmoniously alongside the insects for the duration of our trip.
Our first stop in Malaysia was the famous Petronas Towers, after which we roamed around the shops located underneath the structure. The next day we made our way to the Cameron Highlands, a hill-station known for its hiking trails. It was a day-long trip. 
We walked to a tea factory on top of a tea plantation. Sitting in a quaint little café, sipping freshly plucked tea was a revitalising moment.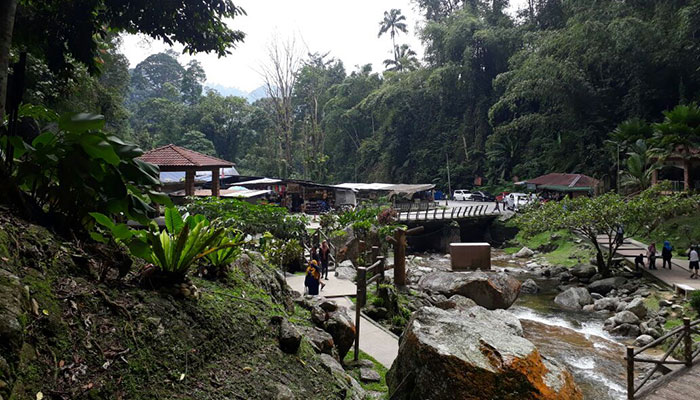 The hill station is a known for its breath-taking beauty and lush greenery.
Afterwards, we visited the strawberry farms and stopped at a chocolate shop, offering all sorts of delicacies.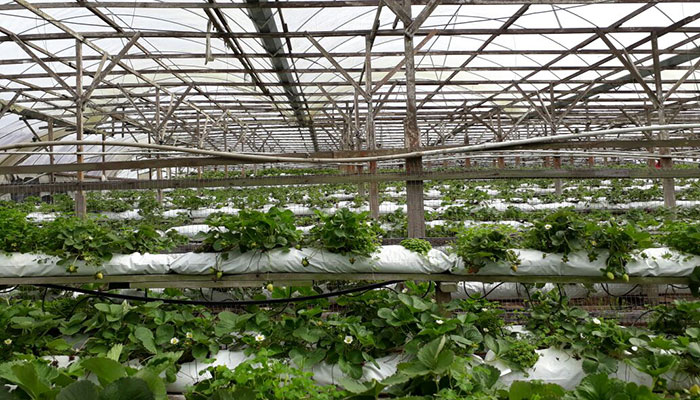 The strawberries were mostly plucked, but still found some.
Unfortunately, few people here spoke English. A shopkeeper we met, spoke five different languages, including Hindi, and yet we could barely understand him.

The Malaysian cuisine is something you can leave entirely to luck or good research. If you know the good places then you might end up loving the food, otherwise you are in for sheer disappointment.
Nasi Lemak and Nasi Goreng are popular dishes (Nasi means rice, Goreng is fried, ayam is chicken and dagging is beef). Mie Goreng is another famous dish, made of Maggie-style noodles.
Ramly burger is Malaysia's street burger, similar to our bun-kebab. In beverages, Teh Tarik and The Panas are similar to our dhoodpati. The best thing in Southeast Asian countries is that they usually have Milo in case you aren't a fan of other cold beverages.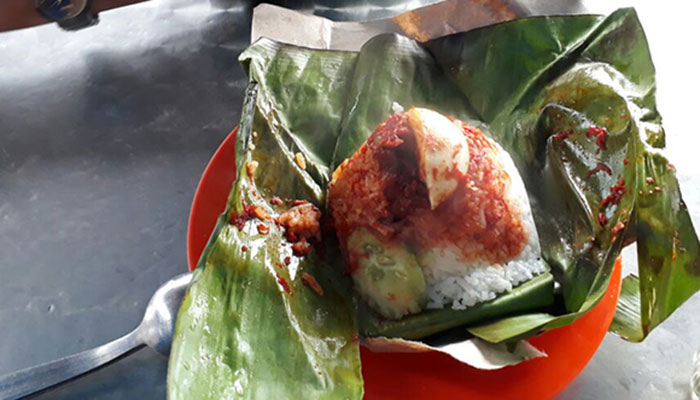 It is an hour-long flight from Kuala Lumpur to Langkawi. Our hotel here also did not disappoint. Through a large glass wall we peered out at the isolated and mute green expanse. But the silence was shattered at a beach, Chenang, which is overflowing with restaurants and cafes.
I would definitely recommend the Yellow Café, which offered up a mouth-watering menu. 

Not too far from it is the Kalut bar. We ordered a Pina Colada and a soda, grabbed our drinks and plopped onto beanbags to enjoy the waves crashing against the sandy beach.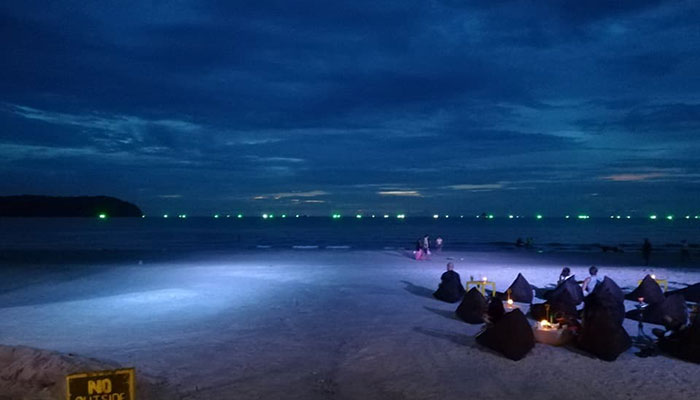 The Cliff is also one of the renowned places in Langkawi. We were lucky enough to catch a lovely glimpse of a romantic setting.
Island hopping is also a must when in the country. We took a speed boat to two different islands. 
But be warned, monkeys roam freely here and can be a nuisance. One even hurtled a water bottle at my friend from nowhere; luckily, she was saved by inches.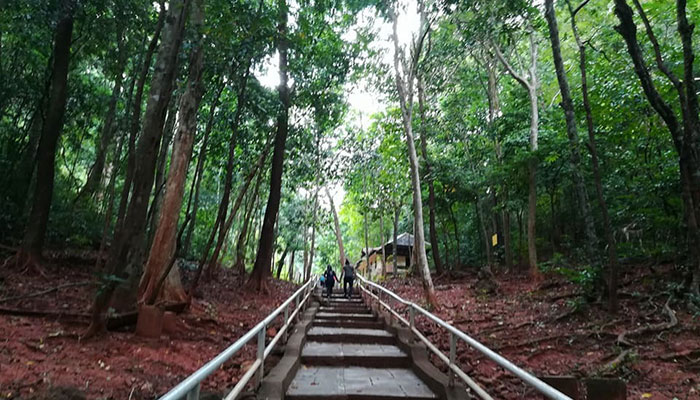 On our third and last day in the country, we packed up, said bye to our roommates, the cockroaches, and headed off to the airport to catch a flight to Thailand. There were very few tourists on this flight. Most of the passengers were construction workers from South Asian countries.
"Where are you girls from?" asked an Indian man sitting next to us.
"Pakistan," we replied in unison.
"Shouldn't you be in burkas?" he shot back.
It took a long time to explain to him that his stereotype was wrong. Not long into the conversation, the captain announced that we will soon be landing in Bangkok, Thailand, our last destination.
To be continued…