The world's oldest known message in a bottle has been found half-buried at a West Australian beach almost 132 years after it was thrown into the Indian Ocean.
Tonya Illman found the bottle was found near Wedge Island, 180km north of Perth. Her husband Kym Illman told the BBC they found some paper in the bottle but had "no idea" what it was until they took it home and dried it in the oven.
Experts have confirmed the bottle dated June 12, 1886 was thrown from a German ship as part of a 69-year official experiment to better understand global ocean currents and find faster, more efficient shipping routes.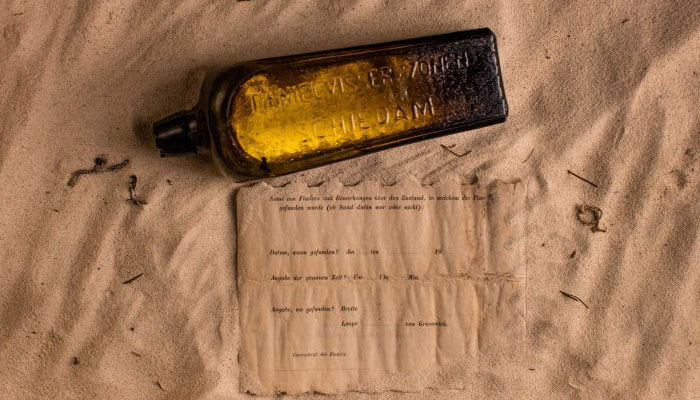 From 1864 until 1933, thousands of bottles were thrown into the sea from German ships, each containing a form on which the captain wrote the date it was jettisoned, the co-ordinates, the name of the ship, its home port and travel route.
On the back of the note, the finder was asked to write when and where the bottle had been found and return it, either to the German Naval Observatory in Hamburg or the nearest German consulate.
Only 662 message slips were returned and none of the bottles. The last bottle with a note to be found was in Denmark in 1934.
The previous world record for the oldest message in a bottle was 108 years, four months and 18 days between jettison and discovery.

The latest find has been determined to be authentic by offshoots of the German Naval Observatory and the Western Australian Museum.
Kym and Tonya Illman have loaned their find to the WA Museum to display for the next two years.