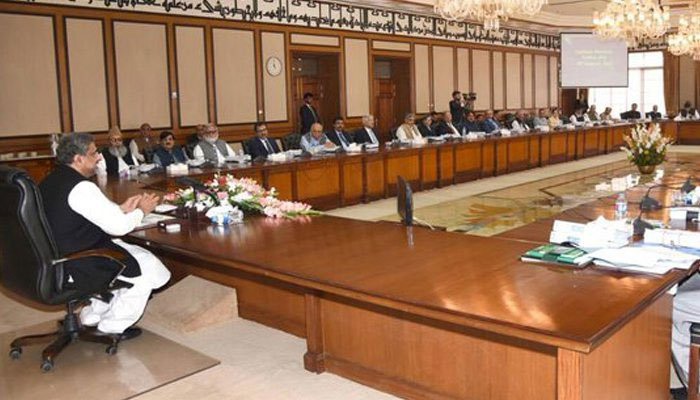 ISLAMABAD: Prime Minister Shahid Khaqan Abbasi chaired a federal cabinet meeting later today.
The 10-point agenda that came under discussion included matters pertaining to national security and the overall economic situation. 
According to information obtained by Geo News, the Cabinet was set to discuss suggestions regarding the next budget, finance ministry, and planning budget.
An amendment draft of the Rules of Business 1973 was presented before the members of the cabinet. 
The meeting's agenda also includes the approval of an ammendment to the section 115 of the Code of Civil Procedures 1908. 
The Cabinet's Committee for Disposal of Legislative Cases were also presented with suggestions.