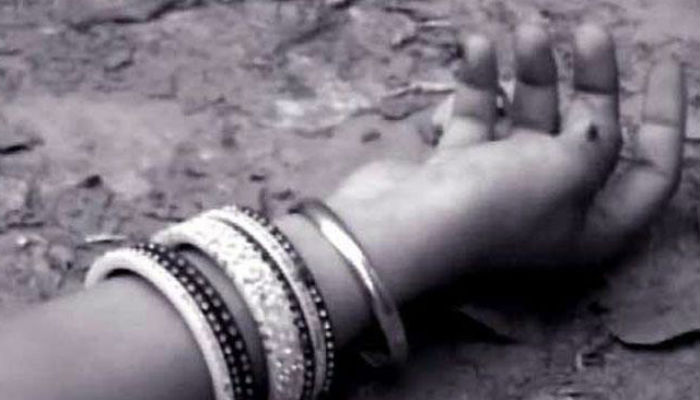 BADIN: In another gruelling incident of honour killing, a man murdered his wife with an axe in Badin, Geo News reported Wednesday.

The woman, G*, was a mother of 10 children, two boys and eight girls. Two of the children suffer from hearing impairment.
The man, identified as Mohammad Shareef, reportedly murdered his wife after alleging that she had illicit relations with another man.
Shareef then went to the police station and confessed to his crime.
Police are currently investigating the matter.
On November 27, 2017, a couple was killed in the name of so-called 'honour' on the orders of a jirga in Karachi's Mominabad area.
As many as five suspects, including father and uncle of the deceased man, were apprehended by the local police for their alleged involvement in the killing.
Police said that the woman's body was put in a sack and buried, while the man's body had not been discovered yet. The law-enforcement authorities suspect that the newly-married couple was killed few weeks back.
The unfortunate couple, 24-year-old Hadi and the woman, had married out of choice which offended their family members who wanted to kill them for bringing disgrace to their honour, the Orangi SP Abid Baloch informed Geo News.  
*Name withheld to protect victim's identity