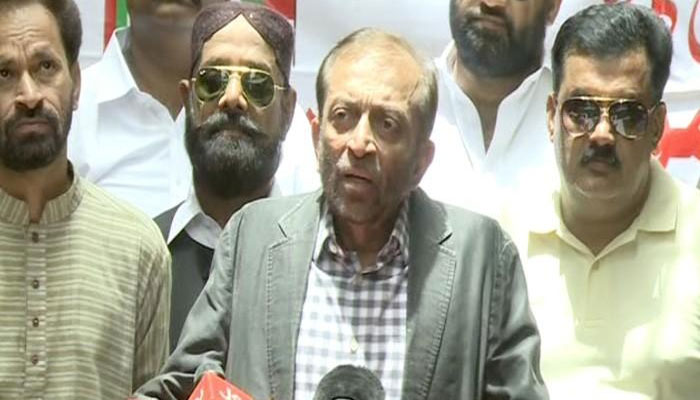 KARACHI: Muttahida Qaumi Movement-Pakistan (MQM-P) leader Farooq Sattar Wednesday warned that his party could boycott the forthcoming elections, if its reservations were not addressed.

Speaking to media here, Sattar, who heads the PIB faction of the MQM-P, lamented that the election commission did not heed on their reservations over delimitation of constituencies, while the party had also not been handed over control of its offices.
He alleged that the MQM's mandate was being given to someone else. "We are not being subtracted, rather we have been subtracted.
"Elections cannot guarantee our survival; the injustices done to us are in front of everyone," Sattar said.
He further said that people would demand new provinces as long as local bodies were not empowered.
The MQM-P leader said that in the near future, [shortage of] water would be a major issue in Karachi and lamented that concrete measures were not being taken in this regard.
The MQM-P leader said that his party will continue the demand for a separate province, and there should not be two but 100 administrative units.
He said that the MQM-P's every leader is wishful for a separate province and everyone wants to fight for their rights.
Sattar lamented that census wasn't carried out in the right manner and his party faced discrimination even before the elections. 
Meanwhile, a delegation of the Bahadurabad faction of the party held a meeting with the Sindh election commissioner on Wednesday.
The Bahadurabad faction submitted a petition with the election commission requesting it to delay delimitation of constituencies, until actual results of the population census are announced.
Speaking to newsmen after the meeting, Faisal Subzwari said the conduct of transparent elections was not possible without ensuring transparency of census.
He said that if their petition was not approved then they would approach the courts.