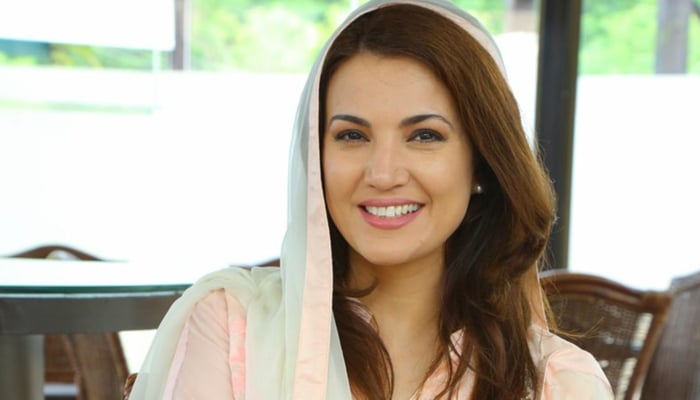 LONDON: Imran Khan's close friend and London-based businessman Zulfi Bukhari has threatened to take legal action against Reham Khan over her upcoming book which reportedly revolves around her marriage to the Pakistan Tehreek-e-Insaf (PTI) chairman.

A day earlier, the manuscript of the former TV anchor's book was leaked online and irked several PTI leaders who took to Twitter to accuse her of being part of an 'agenda' ahead of the upcoming general elections.
Bukhari, who negotiated with Reham after her divorce with Imran, in a statement said that the former TV presenter's move to write the book on her marriage is a "pathetic and filthy attempt".
The close friend of Imran said he will take action against her 'worldwide'. 

A PTI source said Imran and a few other party leaders came across the script of Reham's book after it was leaked online. "A meeting was held during which the party decided to counter contents of the book and PTI social media accounts subsequently sent out tweets in condemnation of Reham," the source said.
"Reham and PTI leaders are engaged in confidential email exchanges seeking assurances and issuing threats to each other at the same time," the source further said.
A source close to Reham has said that the manuscript of her book was "leaked or hacked" and hence made its way to Pakistan.
It's understood that Reham Khan had given a copy of the manuscript to a few media houses in the UK and to a publisher in Turkey. However, neither a date for the publication has been set as yet nor has a publisher been announced.
"Reham will publish the book no matter what," the source close to Reham upheld.
The former TV anchor left Pakistan in February this year citing security issues. Reham at that time had said that she was leaving the country temporarily and will return after her book his published.
Reham had also said that the editing and writing of her book had been completed and she was only waiting for it to be published.
The former TV anchor has also previously alleged that she and her team have been targeted by PTI's social media team on instructions of the party leadership.