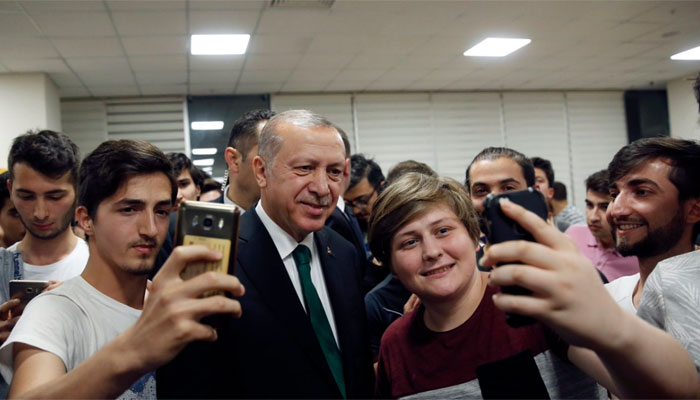 ANKARA: In a surprise move, Turkish President Recep Tayyip Erdoğan joined students of a university at their dormitory for a Suhoor (pre-dawn) meal.
A student, Güngör Atak, asked the president on Twitter if he could join the students for a Suhoor meal.
The Turkish president had a cheekier response up his sleeve to the unique request.
"I am coming if your tea is ready," the Turkish president promptly said.
Not only that, the president went to share a pre dawn meal with the students and mingled with them, taking pictures and videos.
Suhoor is a meal that Muslims take before a fast in the month of Ramazan.